Volvo shows new child safety seat
By Bob Nagy on July 8, 2015 4:06 AM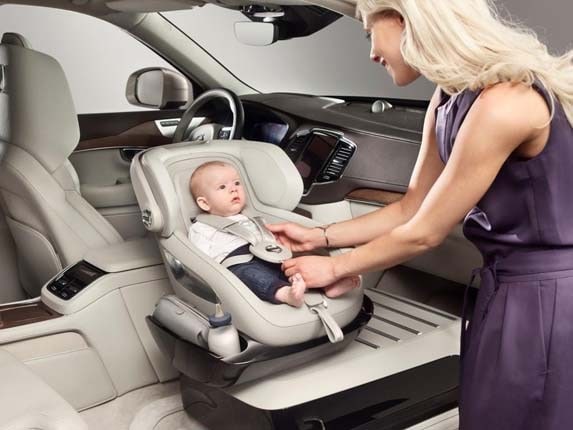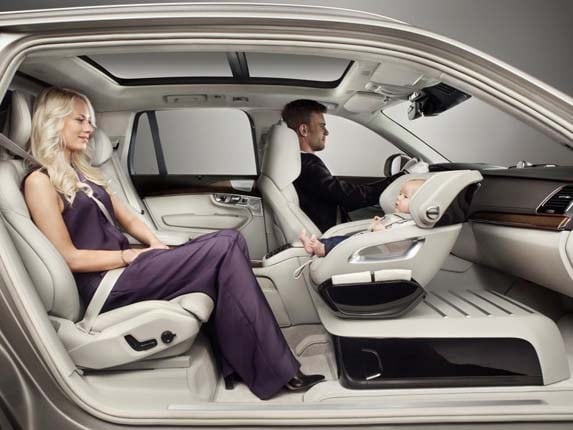 Looking for ways to leverage the unique interior of the XC90 Excellence Lounge Console Concept revealed at the Shanghai Auto Show, Volvo designers have created a new type of child safety seat that allows young passengers to travel in style and comfort while being fully protected. Dubbed the Excellence Child Safety Seat Concept, it mounts where the front passenger seat in this XC90 show car would normally be located. The seat swivels to make it easier to get the child in and out and then locks into a rear-facing position that enables easy eye contact with the driver as well as rear passengers.
Also: Class of 2016 -- New Cars Ready to Roll
Complementing its primary function, the design of Volvo's Child Safety Seat Concept also affords space to stow carry-along necessities from bottles and diapers to blankets and tote bags. "We have been investigating the nature of progressive luxury for some time and we see a direct connection between luxury and emotional wellbeing", noted Tisha Johnson, Chief Designer Interiors at Volvo Cars Concept and Monitoring Center. "We started by asking ourselves if we could make life easier for parents and safer for their children when it comes to the child-seat experience and have taken the next step in redefining how the interior of a car can be used to suit our customers' needs."
More Safety Technology News...
The 2016 Cadillac CT6 will feature a streaming video rearview camera
Mini has begun testing a new Augmented Vision technology system
Subaru is introducing its next-gen EyeSight driver-assist system on select 2015 models