Volvo Concept Universe previews upcoming flagship sedan model
by
KBB.com Editors
|
April 27, 2011 11:31 AM
One of the highlights of the Shanghai Auto Show, the striking Volvo Concept Universe provides a literal design brief for what lies ahead in the automaker's future. In revealing the car, Stefan Jacoby, President and CEO of Volvo Car Corporation said the Concept Universe "offers the world a sneak preview of what people can expect from our next top-of-the-line sedan."
Jacoby further observed that the thinking that helped shape the character of the Concept Universe will extend far beyond just one car. "Our aim is to be the brand that best understands what buyers of modern luxury cars want. We are eager to hear what the most demanding Chinese customers think of this luxurious concept. Later, we will show the design in Europe and the United States in order to bring it into the global context that we are aiming for with all our car models."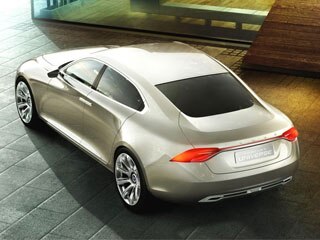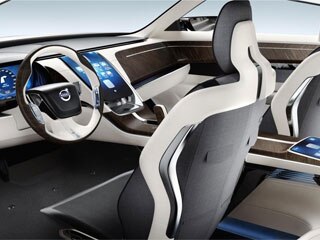 Melding Scandinavian sensibilities with a mix of contemporary and classic exterior forms set off by its striking headlamp/taillamp treatments, rear-hinged rear doors and sweeping coupe-like roofline, the Volvo Concept Universe establishes a sophisticated new design benchmark. Inside, the spacious, driver-oriented cabin focuses on comfort, refinement, simplicity and user-friendliness, the latter most evident in the intuitive control layouts and a trick center touch-screen programmed to moves towards the driver's hand for easier access to the various functions it accesses. Accommodations for four are provided by individual seating elements, but where the front buckets are of a conventional design, the rear alternatives are actually molded into the vehicle's rear cabin bulkhead.
In commenting on the philosophy behind the automaker's range-topper-to- be, Peter Horbury, Vice President Design at Volvo Car Corporation, noted: "The Concept Universe is exceptionally refined, yet with all the simplistic assets that make Volvo champions of the uncomplicated. There is a growing appreciation for this ingenious blend of design and technology among modern luxury car buyers. This trend paves the way for our success. We are convinced that our special brand of luxury has a great future."