2017 Volkswagen Tiguan Buyer's Guide
by
KBB.com Editors
|
November 30, 2016 9:53 AM
Starting Price: $25,860 | Build
Above Average: Euro-inspired handling, excellent driving dynamics

Below Average: Aging SUV has worse fuel economy, higher base price than rivals

Consensus: Like a Volkswagen GTI with more ground clearance, this SUV is a fun-to-drive charmer.
The European Sedan of the Compact SUV Segment
While big names like Honda CR-V and Ford Escape carve up the compact SUV segment from a sales perspective, the Volkswagen Tiguan is there to carve up canyons and do it with style. While VW's more recent models have aimed straight for the heart of their respective categories, the Tiguan is something of a holdover in the lineup: semi-premium fit and finish for a semi-premium price. Keep in mind that the Tiguan is the oldest compact SUV on the market, it has the highest base price, and an all-new Tiguan is just around the corner. The only changes to the 2017 model are with new trim levels (goodbye R-Line and SE, hello Wolfsburg and Sport), plus more features have been made standard.
Driving Champ
"With a 200-horsepower turbocharged 4-cylinder engine and athletic dynamics, there's merit to VW's claim that the Tiguan is the GTI of the compact-SUV class. However, it's still taller and heavier than its hatchback cousin, so don't expect actual GTI agility." Find out more in our 2017 Volkswagen Tiguan full review.
Volkswagen Tiguan Shoppers Also Look At
2018 Tiguan
Volkswagen recently showed the all-new Tiguan, expected to go on sale in the U.S. as a 2018 model. Using a new platform, the new SUV is longer, lower and wider than the Tiguan it replaces. The Tiguan will offer more rear-seat legroom and cargo space, and a long-wheelbase version will have a third row of seats. Read more about the next-generation Tiguan.
Build and Price

The 2017 Volkswagen Tiguan S has a starting sticker price of under $26,000 while those wanting it all can drop over $38,000 on the Tiguan 2.0T SEL 4Motion. Build and price your own 2017 Volkswagen Tiguan to unlock this week's Fair Purchase Price, 5-Year Cost to Own and more.
Consumer Reviews
Some consumers have noted reliability problems with their Tiguans. However, Tiguan owner and KBB.com visitor Chuk had a different issue: "I love this car, has a powerful engine, easy to drive, very comfortable, the only thing is it is gas consumption. I hope they can improve it." Read more Volkswagen Tiguan consumer reviews.
Others to Consider
The 2017 Volkswagen Tiguan is indeed stylish and fun to drive, but it's not the only compact SUV that qualifies as both (we're looking at you, Mazda CX-5). There are also roomier, more fuel-efficient and more affordable alternatives, all of which are outlined in our Compact SUV Buyer's Guide.
 
Photo Gallery: Volkswagen Tiguan Inside and Out
What's a fair price to pay for this vehicle?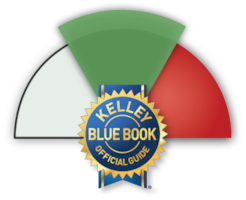 What's a fair price to pay for this vehicle?
We'll show you.
Find this Vehicle Near You
Volkswagen
dealers with this vehicle in stock
Volkswagen Tiguan
vehicles for sale within 75 miles