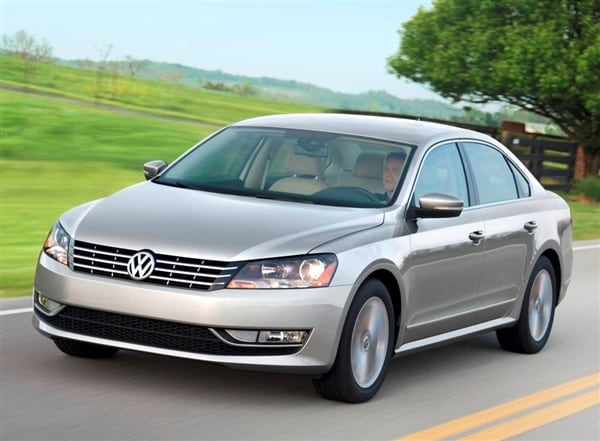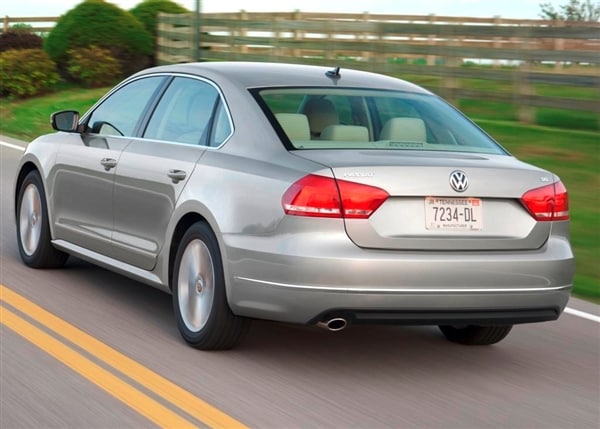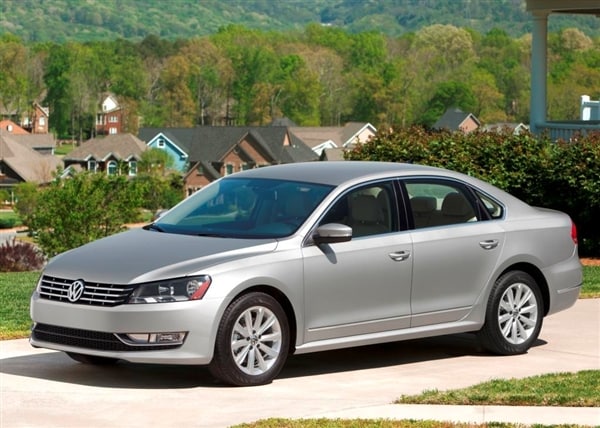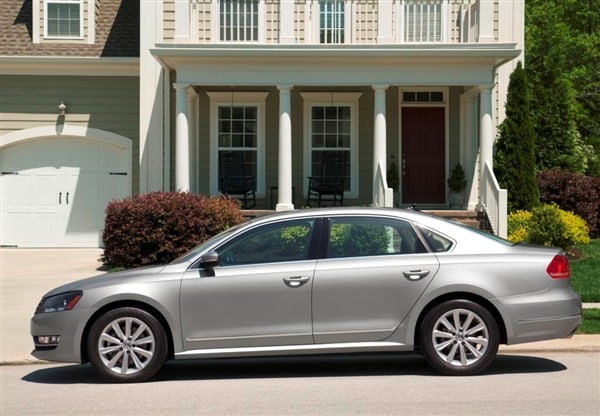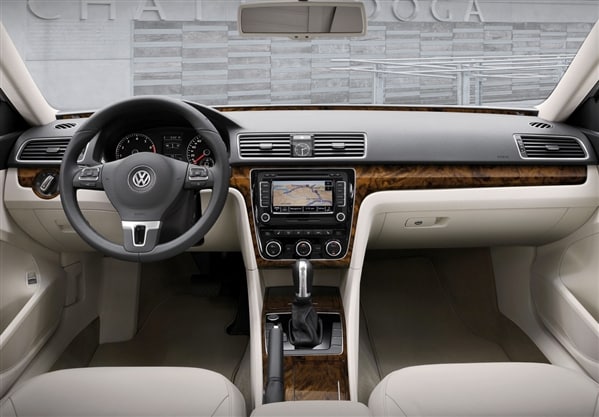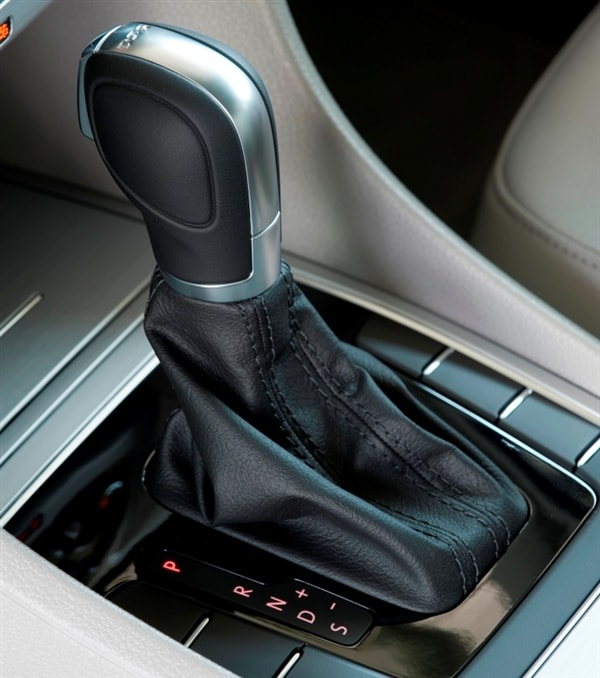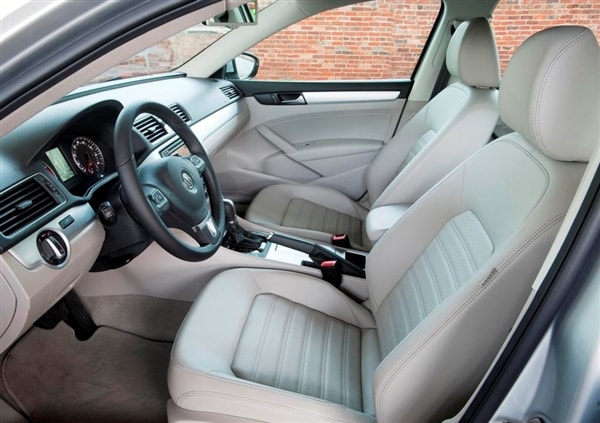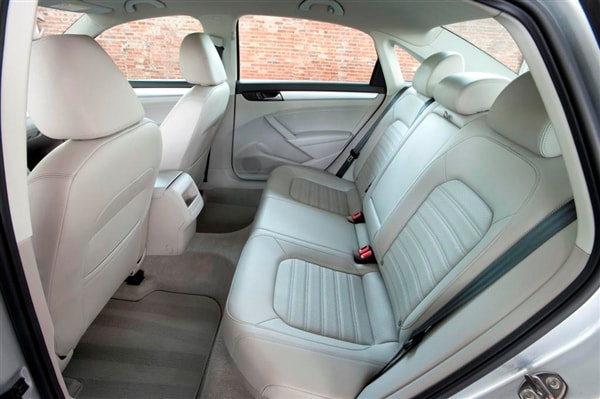 On a mission to win new friends, the Passat is covering some serious ground.
Although it can't yet claim the kind of absolute sales numbers racked up by front-running rivals like the Accord or Camry, Volkswagen's Passat continues to quietly but steadily attract more buyers in the hotly contested midsize sedan segment. Designed specifically for the North American market and built at Volkswagen's state-of-the-art assembly plant in Chattanooga, Tennessee, the U.S.-spec Passat is larger than its European counterpart but retains much of that car's dynamic handling character. Offered in a host of trim levels and powertrain choices -- including the mileage-maxing TDI turbodiesel - this stylish, spacious and capable 4-door matches German design and build quality with top safety ratings and attractive pricing.
Driving It
Some pertinent observations from our full review of the Passat provide a good indication of its versatile nature: "The base 2.5-liter/5-cylinder is the volume leader of the Passat's engines and is a perfectly fine around-town commuter, but if you want more zip in your drive, the 2.0-liter turbocharged 4-cylinder diesel engine is where you'll get your smiles... Whether you choose the inline-5, the TDI or the V6, this German sedan is one quiet ride... Even though it's now a larger, heavier car, you'll still be rewarded with a refined road-going experience."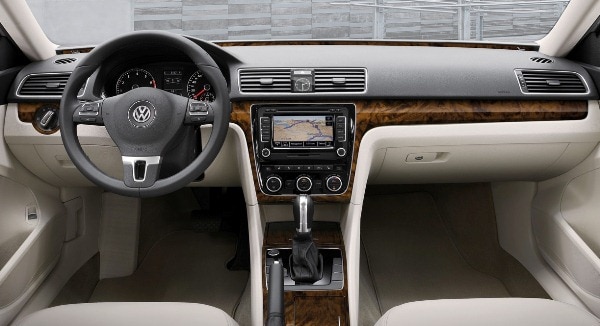 Plaudits for the Passat
10 Best Sedans Under $25,000 for 2013 - #2
10 Best Family Cars of 2013 - #4
What Lies Ahead
While the 2.0-liter TDI turbodiesel is set to remain the Passat's most fuel-efficient motivator for 2014, the car's 170-horsepower/2.5-liter base inline 5-cylinder gasoline engine will be gradually replaced by VW's new 1.8-liter turbocharged/direct-injected TSI four that makes the same horsepower but has more torque and better mid-range responsiveness. That transition will start with the top-line Passat SEL trim grade and boost the car's EPA city stats by 2 mpg while adding 3 mpg to its highway numbers with either the manual or automatic transmission. In addition to various model-specific detail enhancements -- including a rear-view camera system and VW's Car-Net connectivity system -- a new Sport trim package also will arrive later in the model year.
Most Popular
The top-selling variation on 2013 Volkswagen Passat theme is a mid-range SE with 2.5-liter/5-cylinder engine and automatic transmission finished in Black with Titan Black V-Leatherette upholstery. It opens at $25,840, and can be upgraded with an optional power sunroof ($800) or a sunroof/navigation combo ($1,950). Check this week's Kelley Blue Book Fair Purchase Price to get a better idea of how much you should really pay for any of these well-equipped Passat SE models.
The Journey of 5,540 Miles

We've had a Volkswagen Passat TDI in our long-term vehicle evaluation fleet since May 2012. Early on we drove it more than 5,000 miles from California to Tennessee and back -- which made for a fun video -- and its exceptional mileage, roomy interior and excellent highway steering feel have made it the first choice for several Southwest road trips. Read what our extended experience has taught us about the Passat.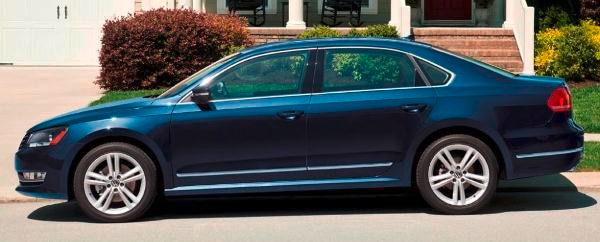 Price a Passat
The 2013 Volkswagen Passat S opens at $21,640 with the SE starting at $24,740, the most-affordable SE-spec TDI model beginning at $27,020 and the range-topping V6-powered Passat SEL Premium commencing at $34,320. Build your ideal 2013 Volkswagen Passat and we'll give you its Fair Purchase Price, which reflects actual transaction prices before any applicable incentives.
Playing the Field
While the Volkswagen Passat is currently on pace to be the car of choice for over 100,000 U.S. buyers this year, it might not be the perfect fit for you. There are 12 midsize sedans to choose from in the current class, and we've brought all of them together to help you find the one that best meets your needs.