Volkswagen Golf R Touch Concept: Gesture controlled infotainment
By Bob Nagy on January 7, 2015 11:37 AM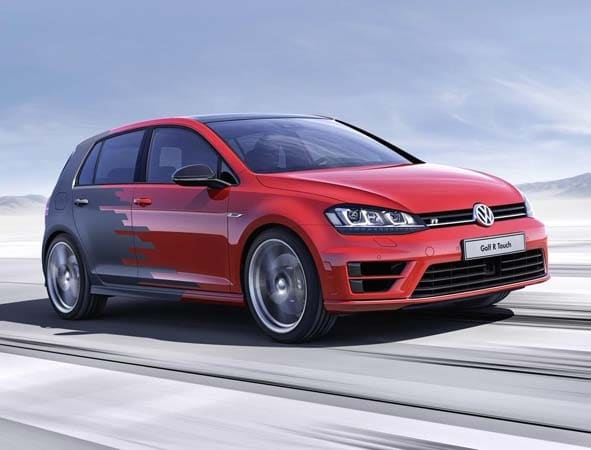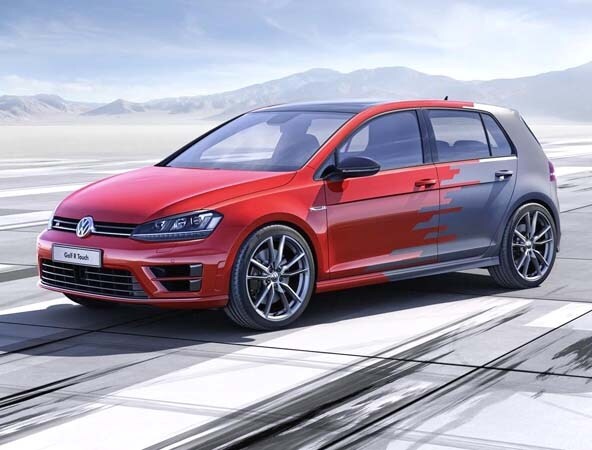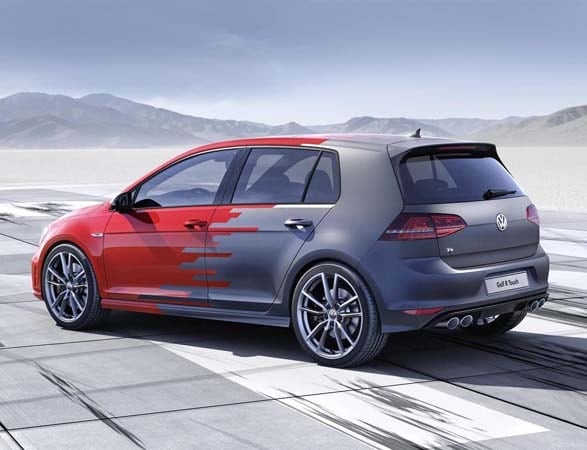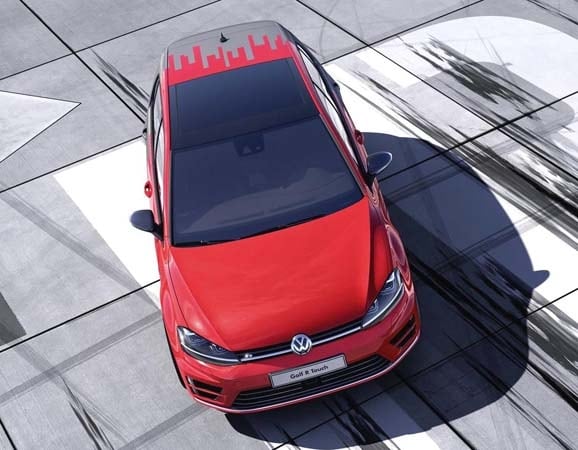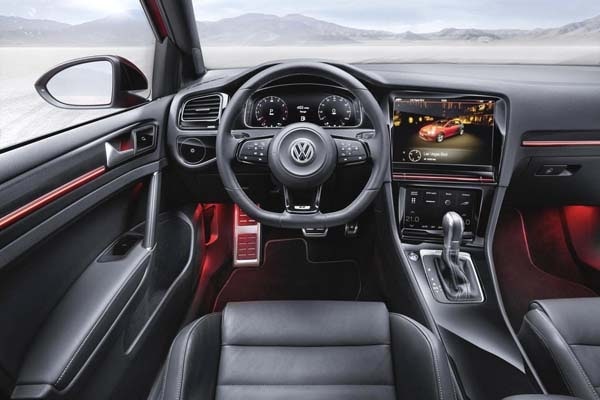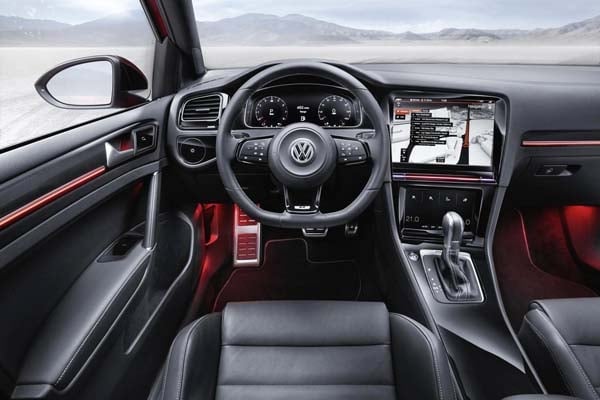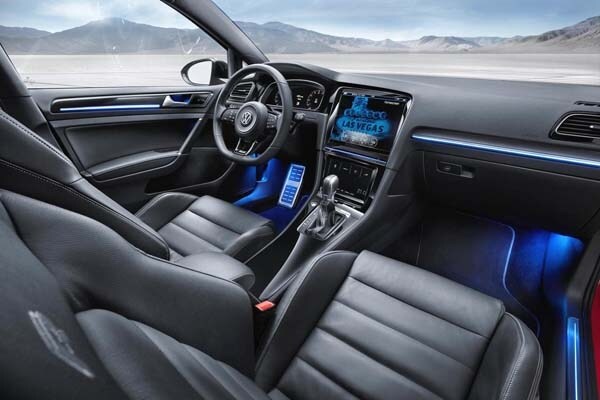 At the Consumer Electronics Show (CES) in Las Vegas, Volkswagen unveiled the Golf R Touch Concept which previews a cabin design for future models - including a new gesture-controlled infotainment system. VW says the package was created to reduce driver distractions while providing maximum personalization and intuitive operation of all vehicle functions. 
Also: The Class of 2015 -- New Vehicles Ready to Roll
The Golf R Touch features a trio of highly legible graphic screens. Borrowing a page from Audi, the main instrument cluster is a programmable 12.3-inch Active Information Display. The Golf R Touch also features a 12.8-inch hi-res infotainment system touchscreen - also programmable - and an 8.0-inch Control Center display with haptic feedback. Beyond the displays, the interior ambient lighting can also be changed to accommodate the owner's preferences.
Also: Kelley Blue Book Best Buy Awards of 2015
As a final flourish, the new infotainment package in the Golf R Touch also incorporates gesture control capability that allows its on-board cameras to see and interpret the motions of an operator's hands. This advance makes it possible for the driver to do things like activate the sunroof or adjust the seats without having to use the touchscreen or conventional mechanical controls. 
More Concept Vehicles...
The Lincoln MKX Concept will spawn a new mid-size SUV due here in 2015
Nissan's Sport Sedan Concept is a precursor of the next-gen Maxima
Toyota's Urban Utility Concept is loaded with potential