Volkswagen E-Bugster Concept - 2012 Detroit Auto Show
by
KBB.com Editors
|
January 9, 2012 8:16 AM
Newest member of its Blue-e-motion family of concept cars, the Volkswagen E-Bugster made its world debut in Detroit. With its unique sense of style and super-clean electric powertrain, this cheeky exercise in possibility thinking attracted plenty of attention. VW says the "E-Bugster" name is a combination of "E" for electric, "Bug," the historic U.S. nickname for the Beetle, and "speedster," which typically describes an open-top two-seater, but in this case, merely indicates the car's dramatic visual character.
More from Detroit 2012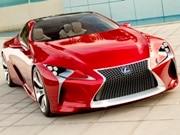 See the future as it looks from the 2012 Detroit Auto Show
More new cars
Keys to the E-Bugster's enhanced curbside appeal include unique fascia treatments with LED front running lights and red rear reflector elements in distinctive shapes coupled with a chopped roofline that's nearly three inches lower than a regular Beetle and features a revised C-pillar. More prominently flared fenders, a fully integrated Beetle Turbo-type decklid spoiler, a 20-inch wheel/tire package and "E-Bugster" side-sill graphics round out the tasteful exterior changes. Inside, this electric-powered VW coupe gets its own special instrumentation. An energy consumption display replaces the conventional tachometer with a range indicator, state-of-charge readout and regenerative-braking meter on hand to keep the driver up to speed on all critical EV-related functions.
Motive force for the Volkswagen E-Bugster comes from a 114-horsepower front-mounted electric motor that makes a healthy 199 lb-ft of torque and gets its power from a 695-pound lithium-ion battery pack located under the rear seat and truck floor. VW refers to this combo as its "Blue-e-motion" system and says we can expect to see it in upcoming production models like the soon-to-launch Golf Blue-e-Motion. The E-Bugster can travel over 100 miles on a single charge. In addition to its 120V/240V replenishment capabilities, this zero-emissions VW is equipped to handle a Level 3 commercial unit that can give it an 80-percent replenishment top up in just 30 minutes. The charge port is tucked away under the VW logo on the E-Bugster's hood.
No word on any possible production future for E-Bugster, but we wouldn't bet against seeing an actual open-air Speedster offshoot turn up at an auto show in the not-too-distant future.
2012
Detroit Auto Show
See something new from the big show
Coming cars
10 Cool Cars Under $18k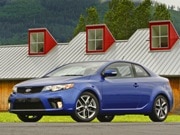 Go cheap, stay cool with our 10 Coolest Cars Under $18,000
Coolest cars
10 Used Cars Under $8k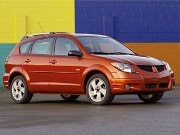 Our 10 Best Used Cars Under $8,000 may be the 10 smartest buys out there
Best used cars