U.S. diesel and hybrid vehicle sales growing at record pace
by
Bob Nagy
|
May 1, 2013 8:42 AM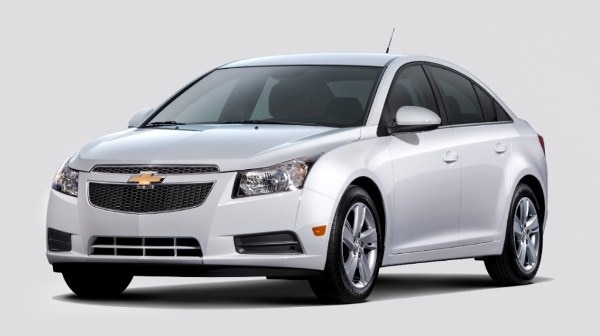 While total sales of cars and SUVs during the past three years have continued to trend upward at a healthy but moderate 2.75-percent pace, the number of Americans who opted for diesel-powered and hybrid alternatives in that same 2010-2012 time frame jumped by 24.3 percent and 33.6 respectively. The information, culled from registration figures compiled by R.L. Polk and Company, was requested and released by the Diesel Technology Forum.
Also: 10 Best Mileage Maxers of 2013
"This new data of total national vehicle registrations coincides with what we've been seeing in the monthly auto sales -- clean diesel and hybrid cars are showing consistent and impressive growth patterns in the U.S.," said Allen Schaeffer, the Executive Director of the Diesel Technology Forum. "When all passenger vehicle registrations are included - cars, SUVs, pickup trucks and vans - the diesels currently account for 6,658,399 vehicles while hybrids account for 2,295,500 vehicles throughout the U.S."
In 2012, the top three states for hybrid vehicle registrations were California (548,199), Florida (122,192) and Texas (121,944) while the rankings on the diesel passenger vehicle front showed Texas (775,395) at the head of the class followed by California (572,303) and Florida (292,692). The increasing popularity of these higher-mileage alternatives was evident in other areas of the country, as well. During the 2010-2012 period, the most significant gains in registrations of hybrids came in the states of South Caroline (+50 percent), Tennessee (+48 percent) and Kentucky/Mississippi (+46 percent). Spearheading the registration bump in clean diesel vehicles were the District of Columbia (+20 percent), Maine (+13 percent) and Pennsylvania (+11 percent).
Also: The 10 Most Fuel-Efficient SUVs of 2013
Currently, 27 clean diesel passenger vehicles and 46 hybrid models are sold in the U.S. However, that diesel tally is slated to more than double during the course of the next two years, and several analysts are now predicting that market penetration could hit 10 percent by 2020. Schaeffer, an unabashed proponent of the clean diesel revolution, points out that the pronounced uptick in their popularity during the past three years is particularly noteworthy since it not only occurred during an economic recession but at a time when there was an influx of new conventional fuel-efficient vehicles, and diesel fuel prices were at some of the highest levels in U.S. history. "Even in the face of these significant challenges, diesel buyers are seeing the big picture and long-term value by investing in record numbers of clean diesel cars and SUVs."
You Should Also Know...
2014 Chevy Cruze 2.0TD turbodiesel (pictured above) gets 46 mpg on the highway
Econo-enhancing eAssist is now standard on the 2014 Buick Regal
Toyota's global hybrid sales have now topped 5 million units
Volkswagen is working on a high-performance turbodiesel engine