Top 6 Super Bowl Car Ads of 2012
by
KBB.com Editors
|
February 6, 2012 1:21 PM
As we already pointed out in our look at the new cars behind this year's Super Bowl commercials, this wasn't a banner year for automotive ads on television's biggest stage. Nothing resonated as soundly as last year's "The Force" spot from VW, but the quality of the ads didn't dampen the festivities as much as the fact that almost every spot was released online before the game. The element of surprise has always been a key driver behind the appeal of the Super Bowl commercial, and we're hoping for fewer early looks next year.
Our disenchantment notwithstanding, here are our picks for the most Super Bowl-esque car ads from this year's game.
6. 2012 Toyota Camry - "It's Reinvented"
Here's the 60-second extended version of Toyota's 2012 Super Bowl commercial, this one featuring a blender that plays Lionel Ritchie, crime-fighting houseplants and pizza curtains.
5. 2012 Kia Optima - "A Dream Car. For Real Life."
Kia's Super Bowl ad features model Adriana Lima, rockers Motley Crue, MMA fighter Chuck Liddell and some other faces you may recognize.
4. 2012 Honda CR-V - "Matthew's Day Off"
Here's the extended version of Matthew Broderick playing Matthew Broderick playing Ferris Bueller, and the all-new Honda CR-V playing a 1961 Ferrari 250GT California (of which less than a hundred were made).
3. 2012 Chevy Silverado - "2012"
We thought the jab at the end was nicely done. Ford and its lawyers didn't find it as amusing, and tried to get Chevy and NBC to pull the spot from the Super Bowl.
2. Chrysler - "It's Halftime in America"
Last year it was Eminem. This year, Chrysler tapped Clint Eastwood to deliver an inspirational pep-talk to the country.
1. Acura NSX Concept - "Transactions"
Jerry Seinfeld wants to be first in line for the forthcoming Acura NSX. What other ultra-loaded car nut could stop him? Here's the extended version.
If your favorite didn't make our list, look for it here. Or meet the new cars that starred in the ads.
Three More Things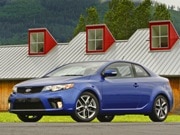 Go cheap, stay cool with our 10 Coolest Cars Under $18,000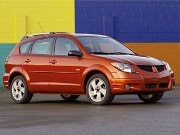 Our 10 Best Used Cars Under $8,000 are 10 of the smartest buys out there