Top 5 reasons to download the new KBB.com iPhone app
by
KBB.com Editors
|
May 17, 2010 7:54 PM
Some 84 years after Les Kelley published the first Blue Book of Motor Car Values, Kelley Blue Book has announced the first KBB.com iPhone app. If you count both an iPhone and a car amongst your worldly possessions, check out the top five things you can do with the newest Kelley Blue Book resource.

1. Stay on top of your car's value
How much is your car worth right now? It's an easy question to answer when sitting in front of a computer - has been since 1995, when Kelley Blue Book launched kbb.com -- and now it's an easy question to answer at lunch, at the movies, or in a hot air balloon. Sure, any smartphone user can get values at Kelley Blue Book's mobile site, i.kbb.com, but the iPhone app is even faster and offers the key advantage of letting you save your vehicle as configured, making it easier to access again and again.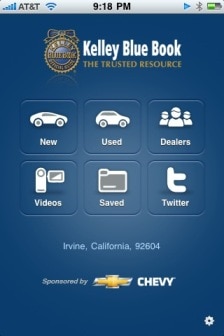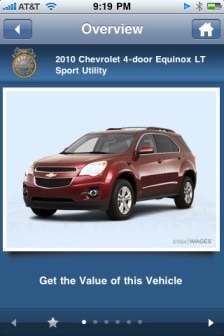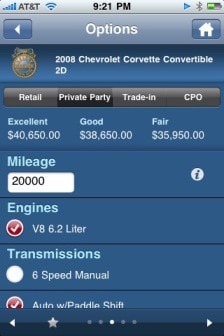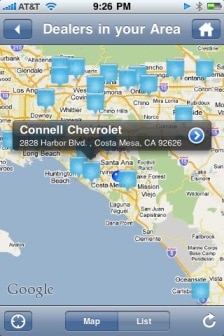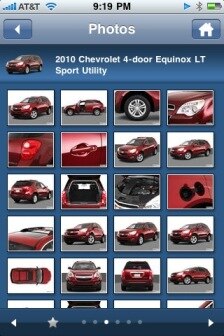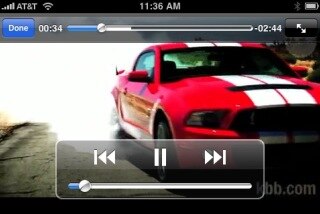 2. Watch car videos at the dentist's office
Remember when the current issue of your favorite magazine was the best diversion you could hope for in any waiting room? Today, the KBB.com iPhone app makes it easy to watch high-quality car videos (like this), read helpful car reviews (like this) and spin 360-degree car photos (like this). It's a great way to keep your mind off an impending root canal.
3. Keep current
Stay up-to-the-second with integrated access to Kelley Blue Book's Twitter feed. Recent topics include the KBB.com $10,000 Video Contest, the resale impact of vehicle customization and the Elon Musk (of Tesla Motors) cameo in Iron Man 2.
4. Find a deal
The closer you get to buying a new car, the more valuable the KBB.com iPhone app becomes. In addition to Fair Purchase Price, which reflects what smart buyers are really paying for a vehicle, the kbb.com iPhone app makes it easy to see rebates, lease deals and/or special financing rates being offered.
5. Take Kelley Blue Book shopping with you
The kbb.com iPhone app reaches peak usefulness when you pull it out at the dealership. What should I look for on this test drive? How much should I expect to receive for my trade-in? What's everyone really paying for this new or used car? Having the KBB.com iPhone app is like having our editors on your test drive and our analysts at the negotiation table.
Now how much would you pay for the KBB.com iPhone app?
Actually, it's free. Take one.