This Week in Car Buying: What 2015 holds, Part II; incentives return; longer loans loom
by
Matt DeLorenzo
|
January 16, 2015 9:55 AM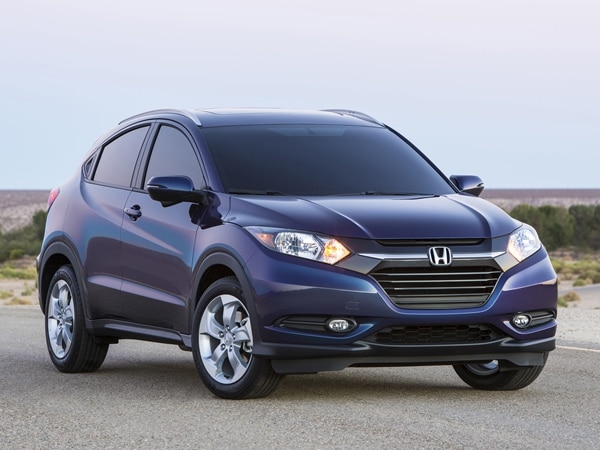 After surpassing 16 million vehicle sales for the first time since 2007, the industry is looking to again post solid sales with nearly 17 million in sight for 2015, according to Kelley Blue Book estimates. Looking ahead, KBB expects more sales in crossover and SUV sales, as well as an uptick in the pickup market as a result of declining gasoline prices. In addition to increased overall sales, KBB analysts see transaction prices climbing as well as an increase in leasing, which could account for 26 percent of all transactions, a record high up from the current 25 percent. Incentive spending is expected to reach new records as manufacturers look to maintain market share in a highly competitive market. All of which adds up to a favorable environment for new car buyers.
Significant launches ahead
Looking into our crystal ball, as buyers shift to more crossovers, they will have plenty to choose from not only the current stable of offerings, but also from some new models as well as major redesigns of old favorites. Among the latter expected are an all new Lexus RX, Lincoln MKX and Hyundai Tucson. Jaguar announced that it will be getting into the market, perhaps by 2016, with its new F-Pace crossover SUV. Meanwhile, the mini crossover market is exploding with the launch of the 2015 Chevy Trax, Honda HR-V, Jeep Renegade, Fiat 500X and all-new Mazda CX-3. Performance cars will also get a bump with the launch of the 2015 Chevrolet Corvette Z06, the Shelby GT350 and the reborn Acura NSX. Pickup truck buyers will not only be able to shop the new aluminum-bodied F-150 in greater numbers, but also expanded offerings in the Ram 1500 line including the new Rebel on/off-roader and an HFE version of the EcoDiesel. The all-new Nissan Titan looks to straddle the standard and heavy duty segments with a single model while Toyota will go toe-to-toe against the Chevrolet Colorado and GMC Canyon with a redesigned Tacoma.
Incentives help decide luxury sales crown
BMW and Mercedes-Benz have been battling it out for the top spot among luxury manufacturers, with the Bavarian contingent edging out the three-pointed star crew from Stuttgart. The final tally for BMW was 339,738 units, a 10-percent gain over 2013 and just over 9,000 more vehicles than the 330,391 sold by Mercedes-Benz, which enjoyed a 6-percent increase in sales. However, Lexus is getting back into the game, posting a 14-percent increase to hit 311,389 sales.
Also: The Class of 2015 -- New Vehicles Ready to Roll
What sales leadership is worth is up to the respective management of the various companies, but BMW taking the top spot is also reflected in the fact that the automaker's average incentive spend grew from $3,712 per unit in 2013 to $4,910 in 2014, a 32-percent increase year-on-year, according to Alldata figures. Mercedes spent $4,237 per vehicle, an 11-percent gain over a year prior. Lexus and Audi spent only $3,064 and $3,017 respectively, just 16-percent more than 2013, which while not contending for the sales crown, also indicates that their vehicles are either highly desirable or priced right. Cadillac, however, is the incentive king, trying to boost its sales by offering an average of $6,329 per vehicle, up from a year earlier where the average spiff was $5,421.
Incentives back on
With the three-day Martin Luther King, Jr. holiday upon us, manufacturers have cranked up their incentives with programs slated to extend until Feb. 2 and as long as to the end of March in the case of Ford. Programs at BMW, Honda, Jaguar/Land Rover, Mazda and Subaru are primarily subsidized interest rate programs. At Fiat Chrysler Automobiles, their program as of now extends only to Fiat with cash back ranging from $500 on 500 models to as much as $3,000 on the 500L. Ford's rebates start at $500 on select 2015 models like the Focus, Edge and Mustang and go up as high as $3,500 on the Ford Focus EV. Closeouts on 2014 models see cash back ranging from $1,000 to $3,500 on the previous generation Ford F-150, $2,500 on select Expedition models and $500 to $2,000 on Focus and Fusion. GM is offering $750 to $1,000 on 2015 Buick Enclave, $500 to $2,000 on Chevy Malibu, and as much as $5,000 on 2014 Cadillac XTS models. Among the Japanese makes, Nissan is offering $4,000-$4,500 on 2014 Maxima and up to $3,500 on 2014 Murano and Titan. Toyota's cash back programs include $2,500 to $3,000 on 2014 Avalon Hybrid, $1,000-$3,000 on 2014 Avalon and Sienna, and up to $2,500 on 2014 Tundra trucks. On 2015 models, the Venza has a $1,500 to $2,000 cash back program.
Even longer loans on the horizon
Last October, Chrysler Financial quietly began issuing 84-month loans in a bid to keep monthly payments in line, adding another year to 72-month contracts, which were then about the extent of standard lending by auto companies. But as transaction prices continue to climb, automakers, especially Fiat Chrysler Automobiles are looking at even longer loan periods. Reid Bigland, head of the company's North American sales told the Automotive News World Congress that extending loans from 84 to as long as 96 months is "a very powerful tool to make big-ticket items more affordable." He noted that 96-month auto loans are becoming more common in Canada, but that in the U.S., the industry is "still trying to wrap its head around 84-month loans."