This Week in Car Buying: Sales continue to grow as gas prices drop
by
Matt DeLorenzo
|
December 4, 2014 12:56 PM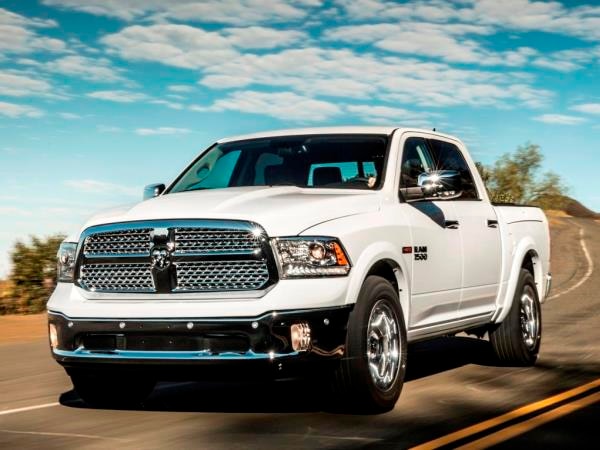 The auto industry continued to sell cars at a blazing pace in November, posting a 5-percent gain over year-earlier numbers and again cracking the 17 million annualized sales rate for the second time this year. While some worry that December sales will lag as a result of buyers being pulled forward into November to take advantage of Black Thursday and Holiday Sales Events, even decent sales will have the industry outperforming expectations, as the recovery in the auto market heads into its fifth straight year.
Helping to propel strong sales is the decline in gas prices, which not only puts more disposable income in consumer pockets, but also is attributed to the richer mix of larger and well-equipped vehicles rolling off dealer lots. As a result, KBB data showed that the average transaction price continued to climb by nearly 2-percent in November. KBB analysts report the estimated average transaction price for light vehicles was $33,754, a 1.7 percent gain over a year earlier.
Stronger truck sales
"Rising transaction prices are a reflection of strong pricing in truck and utility segments," said Alec Gutierrez, senior analyst for Kelley Blue Book. "Domestic automakers will be the main beneficiaries of this trend as full-size pickup prices are up by an average of 4.3 percent, with the Big Three making up 94 percent of segment sales."
The big winner has been Fiat Chrysler Automobiles, which reported a 20-percent gain in sales accompanied by transaction prices that grew by 3.4 percent in November to average $33,833 per vehicle, which is also above industry average. The driver of these gains is strong demand for both Ram pickups and Jeep product. Also, strong retail sales of the Chrysler 200 as opposed to the previous model's high fleet penetration, contributed to a 10.2-percent increase in that model's average transaction price.
It's still left to be seen what impact FCA affiliate Chrysler Financial had on those numbers with its October launch of new 84-month loans which would tend to mask a higher transaction price with lower monthly payments.
General Motors also benefited from increased interest in both pickups and full-size SUVs. Tim Fleming, an analyst for Kelley Blue Book, observed that "General Motors also increased 3.4 percent [on average transactions] on the Chevrolet and GMC lineup of SUVs and trucks. "GM's redesigned utility vehicles, including the Chevrolet Suburban, Tahoe, GMC Yukon, Yukon and Cadillac Escalade, all reported double-digit transaction price growth compared to this time last year."
Loan terms and balances grow
The higher transaction prices referenced above are contributing to several trends that bear watching: Loan balances are at record levels; loan terms are getting longer, and leasing is on an upswing. According to Experian Automotive, the average loan amount outstanding on new vehicles was $27,799, up $1,080 over a year earlier. Used vehicle balances were $18,576, an increase of $676. Loan terms in the 73- to 84-month range grew by 23.7 percent in the 3rd quarter of 2014. The monthly payment for a new car loan averages $470, up $12 year-on-year, while the monthly used vehicles hit $358, up $8 over 2013.
Meanwhile, leasing accounted for 29.1 percent of all new vehicle financing in the third quarter, up 7.1 percent from the previous year.
"Car buyers tend to shop with a monthly payment in mind," said Melinda Zabritski, senior director of automotive finance for Experian. "As a result, we are continuing to see them turn to leasing and longer loan lengths as strategies to keep payments down and make vehicles more affordable. As car values continue to reach new heights, these insights will help dealers, lenders and consumers become more aware of the options available to them to keep buying cars, all while staying within their budgets."
Experian also reported that the average credit score on new vehicle loans was 713, down three points from a year ago, while the score for used vehicle loans actually rose two points to 650. Used vehicle transactions that were financed reached a new high of 54.1 percent compared to 84.8 percent for new vehicles.
Gas price plunge
The average price per gallon for regular gasoline continues to drop, with the U.S. average declining just over 12 cents from the middle of November to December 1, hitting $2.77 per gallon, according to the U.S. Energy Information Administration. The lowest average recorded was in Texas at $2.53 per gallon compared to a high of $3.07 per gallon in California. Diesel prices also declined, although at a much slower rate. The fuel also remains more expensive than regular gas, hitting $3.61 per gallon December 1, which reflects just a 6-cent per gallon decrease from its mid-November level.
As can be seen from the sales numbers, the lower gasoline costs are helping to boost interest in larger vehicles. However, it will be interesting to see how the price differential of nearly a dollar a gallon between regular and diesel will affect sales of vehicles equipped with diesel technology.
Diesel on tap at Mazda
Even though diesel fuel is priced above premium, manufacturers are looking to expand their offerings of these compression ignition engines. Mazda North America's CEO, Jim O'Sullivan, told Automotive News that the Japanese automaker remains committed to the technology even though it has delayed the launch of a diesel version of its Mazda6. While Mazda had planned to offer the 2.2-liter SkyActiv-D engine back in 2013 without the expensive aftertreatment required of similar powertrains, it found going that route penalized the engine's performance. "We are still working on getting the performance aspects up to where we want them and we do have a plan...to get it done," O'Sullivan told the trade paper. He added that despite the price differential between gas and diesel, he believes that "there is a huge business case for clean diesel here in North America." Mazda is the only Asian automaker actively pursuing the technology; a similar move by Honda to offer diesels has been abandoned.