This Week in Car Buying: Prices climb; Inventories steady; Stair-step incentives return; More Macans; Maxing out Maxima
by
Matt DeLorenzo
|
April 17, 2015 7:34 AM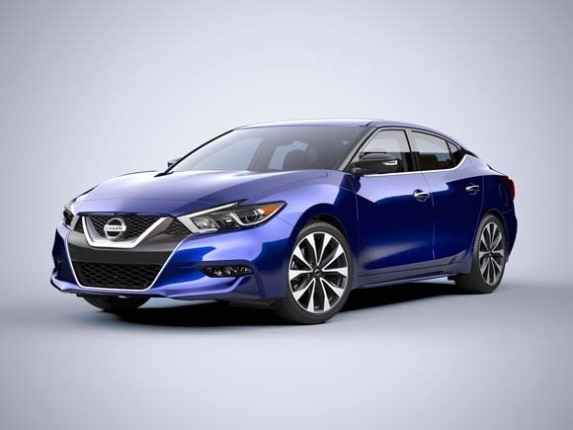 Steady March sales also saw average transaction prices continue to increase year-over-year by $1,125 to $33,280. While higher than last year, the ATP actually dropped $41 from February levels. "A lift in average transaction prices can be attributed to consumers' continued interest in buying trucks and SUVS," said Alec Gutierrez, senior analyst for Kelley Blue Book. "In fact, 85 percent of the industry's growth this year can be attributed to trucks and utility vehicles."
Among the makes with the biggest gains in ATP were General Motors and Hyundai-Kia, both of which saw an increase of 5.9 percent. The GM gain reflects the growing popularity of its pickups and SUVs over its car lineup, while Hyundai benefited from a redesigned and more upscale Genesis and Kia from the all-new 2015 Sedona minivan. Ford was close behind at 4.4 percent on the strength of the new Mustang and its aluminum-bodied F-150 pickup.
Inventories hold steady
Taking steps through either trimming production or goosing incentives to move slow products, manufacturers are keeping a tight rein on the numbers of cars in stock with the days' supply edging downward to 59 days at current selling rates. A 60-day supply is considered ideal.
According to Automotive News, currently there are 3.6 million vehicles on the ground and while stocks are where they should be, a particularly good March for Hyundai-Kia has reduced its inventory by more than 9 percent, thanks to incentives and an increase in fleet sales. Toyota also had generous spiffs in March and began April with stocks falling by 19,000 units, the trade journal reported.
Among individual volume models with high days' supply are the Chrysler Town & Country (122 days), Ford Fiesta (193), Cadillac ATS (152), Chevrolet Camaro (132), Chevrolet Sonic (160) and the Acura TLX (131 days). The Town & Country is being offered with rebates ranging from $500 to $2,500, the Fiesta offers $1,000-$1,500 cash back, the ATS has 0-4.9 percent financing, the Camaro, $1,000 cash and the Sonic, $500 in rebates.
Ford turns to "stair-step" incentives
As manufacturers look to protect market share in a highly competitive market, Ford has embraced a dealer incentive program that rewards stores with higher cash incentives for hitting their sales objectives. Called stair-step incentives, the program gives bonuses to dealers that can be worth as much as $800 per vehicle if they attain certain sales targets. Typically, the bonuses are phased in as the dealer reaches various volume levels-the steps in the program.
While Ford is counting on the program as a way to incentivize dealers to increase volume, it has been criticized by some dealers as creating inequities where some can offer better deals than others, depending on whether the individual stores have reached their respective sales goals. And often these incentives also put additional pressure on the dealerships to make their number near the end of the month in order to get the maximum bonus payment.
Also: Kelley Blue Book Best Buy Awards of 2015
Mike Jackson, CEO of one of the largest dealer groups, AutoNation, has criticized the program because it makes the car buying process less transparent. Ford has just recently returned to the stair-step program but isn't the only maker to use the tactic. Fiat Chrysler has relied on dealer bonuses, but it doesn't have the same stair-step pattern, it's a simple payment that the dealer gets for hitting a predetermined sales target. GM uses stair-step bonuses "very strategically and on a very targeted basis", a spokeswoman told Automotive News.
These direct-to-dealer incentives are why some stores are willing to make a more attractive deal than others. And the fact that they are not publicized means that sharp shoppers should compare prices from several dealerships and will most likely find the most attractive prices coming from high volume stores near the end of the month.
More Macans headed our way
If you need proof that the compact crossover SUV market is hot, look no further than the fact that Porsche said it will be sending more Macans to the U.S. market. Currently, the waiting list for the little brother to the Cayenne is five to six months, according to Porsche executives. In nearly a year, the German automaker has sold nearly 10,000 Macan models, which range in price from $52,600 for the S model up through $73,900 for the Turbo.
While no specific number has been announced, Porsche said it would be bringing over substantially more to meet demand that the company said could support as many as 18,000 models per year. Currently, Porsche reports that it has a 20 day supply of trucks, some 2,000 in stock, which includes both Cayennes and Macans.
Maximizing Maxima
One of the stars of the New York Auto Show was the redesigned 2016 Nissan Maxima, the division's flagship sedan. In addition to stressing high style with the reworked 4-door, Nissan will be taking a new tack by offering the vehicle in five specific trim levels with no options. By doing so, Nissan is looking to take the complexity out of assembly and distribution by making more features standard across the board and equipping the trim levels to meet specific customer needs.
The Maxima will go on sale this summer with a base price of $33,325 and will be offered in S, SV, SL, SR and Platinum models. The base S model includes an 8-inch touch screen in the center dash, a 7-inch screen in the instrument cluster and convenience features like dual zone climate control and remote start. SV models have parking sensors, leather as well as heated seats and heated outside mirrors. The SL comes with a moonroof and a full suite of safety assists including forward collision warning, adaptive cruise control, rear cross traffic and blind spot warning along with forward emergency braking. The SR is the sporty trim level with a tuned suspension, paddle shifters, aluminum trim including sport pedals and leather-clad buckets and sport steering wheel. The more luxurious model is the Platinum, which includes Nissan's Around View 360-degree monitor, Driver Attention Alert, a rear sun shade, memory seats and automatic wipers.