This Week in Car Buying: CPO premiums gauged; Used car startups grow; Trucks on a roll; Volvo's lifetime parts/labor warranty
by
Matt DeLorenzo
|
July 10, 2015 9:44 AM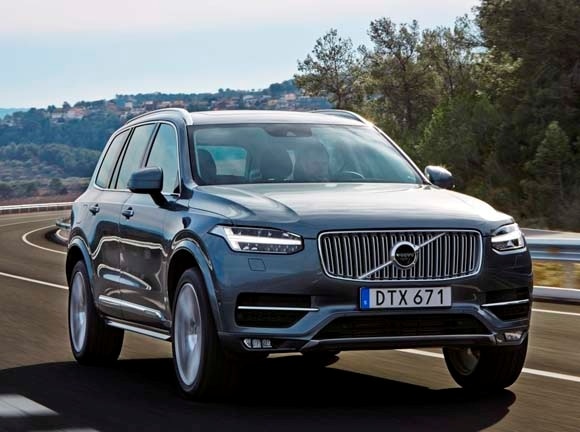 The growth of Certified Pre-Owned vehicle programs at manufacturers have turned out to be a win-win for both dealerships, who see a growth in their used car operations, and buyers, who select from the cream of the crop in used vehicles with the added bonus of getting a warranty.
In terms of pricing, these cars are usually a bit more expensive than non-certified or private party sales and less expensive than buying a new car. But what is this premium? According to Kelley Blue Book data, the industry's average listing of a CPO car versus a non-CPO unit is about $671. According to our data, the highest average premium for CPO units is at Mercedes-Benz with vehicles listing $2,327 above non-CPO vehicles. This is to be expected from a luxury brand like Mercedes. BMW was second at $1,805 followed closely by Land Rover at $1,723.
More mainstream brands, like Ford and Toyota, see respective premiums of $785 and $679. A value-oriented brand like Hyundai lists CPO cars on average $352 more than non-CPO. The step up to a CPO car is not that big and provides tangible benefits in knowing that the car has been inspected and comes with additional warranty coverage not available on non-CPO vehicles. For a complete list of CPO programs, click on the following link: http://www.kbb.com/certified-pre-owned/programs.
Also: The Class of 2016 -- New Cars Ready to Roll
Used car startups spring up
While manufacturers continue to pour resources into CPO programs and encourage their growth with increased leasing activity that produces a slew of late model, low mileage cars coming back to their dealerships, others are looking to cash in on the coming glut of used vehicles with on-line used car marketplaces.
According to Automotive News, a number of used car apps and buying sites have sprung up to help connect private parties in selling and buying used vehicles. Most of these ventures are local such as AutoAxess in California or Carophoria in Texas. And some, rather than just trying to create local marketplaces, some of these startups are also looking to serve independent dealers in retail or wholesale activity.
What this means is that buyers and sellers of used cars will have more options and marketplaces to sort out when deciding on whether to trade-in or sell their current car, or whether to shop dealers or the myriad of used car sites on the web. The key component in that decision is determining the value of a particular make and model, making a stop at kbb.com as the place to start.
Trucks on a roll
With the first half of 2015 in the books, trucks continue to grow in popularity accounting for 54 percent of new vehicle sales through the end of June. That's up three percent over a year ago. Midsize sedans are feeling the pinch from both truck and crossover SUV sales as the top four sedans see a decline, according to Automotive News. Toyota Camry is the most popular model at 215,816 for the first half, but that's down three percent from a year earlier. Nissan Altima came in second at 172,031, also down 2.5 percent. Third place Honda Accord saw the biggest decline, 16-percent, to 155,746, while fourth place Ford Fusion saw sales of 153,158, down 7.5 percent.
After a slight spring uptick in gas prices, particularly on the West Coast, fuel costs have moderated with the national average of about $2.80 per gallon playing a factor in the popularity of trucks versus cars. Big winners include Jeep, which is up 21 percent this year as well as Land Rover, which has seen a 23 percent bump in sales. Through June, the two top selling vehicles were pickups: the Ford F-150 at 357,180, followed by the Chevrolet Silverado at 275,822.
Also: Kelley Blue Book Best Buy Awards of 2015
Volvo's lifetime parts/labor warranty
In what could become a new wrinkle in building customer loyalty, Volvo has announced a program to offer lifetime parts and labor coverage for all Volvo vehicles served after the factory warranty at any Volvo retailer. According to the company, Volvo owners can expect to pay once and never pay again for replacement of parts and labor excluding accessories and wear items for as long as they own their car.
"We look forward to redefining the way manufacturers service and support their vehicles," said Scott Doering, Volvo's vice president of customer service. "The lifetime parts and labor warranty is a best in class offer from a luxury automaker." All Volvo models are eligible for the Volvo Service Advantage program and the new lifetime parts and labor warranty.