Think City setting its sights on urban EV buyers
by
KBB.com Editors
|
April 5, 2011 8:21 AM
Still several months away from entering U.S. retail production, the first batch of fleet-intent Think City cars has begun rolling off of the firm's new assembly line in Elkhart, Indiana. Although the bulk of that run is confined to various government and municipal service duties within the state, long-term aspirations of its parent company, Think Global, run considerably higher. Based in Norway, it believes selective targeting efforts of specific urban city centers here will garner a modest but viable slice of the expanding U.S. EV market -- and ultimately see it move from regional to national distribution while bringing a new generation of products on line by mid-decade.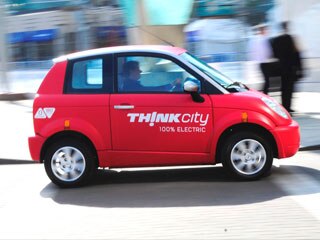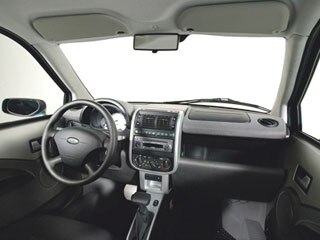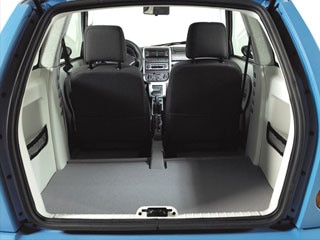 While lacking the kind of high-profile flash and supplemental technological flourishes found in virtually all of its better-known EV rivals, the Think City has managed some measure of success in Europe, thanks to its reputation for being both reliable and durable. The Americanization process of this diminutive urborunner adds a higher level of standard kit but otherwise yields a vehicle quite similar to those being turned out at the same Valmet Automotive plant in Finland that also is home to the Porsche Boxster and Cayman.
If the Think City's look seems somewhat familiar, it's because a previous incarnation made a brief and limited appearance here when the operation was owned by the Ford Motor Company. Following Ford's departure in 2003, the organization remained an active player in the European EV arena, despite having to weather a number of serious financial crises along the way. The picture brightened considerably during the past few years thanks to the arrival of several serious new underwriters. Heading the list is Ener1, the renowned battery/electrics maker that boasts wide-ranging international ties throughout the automotive and defense industries in addition to holding about a 30-percent stake in the present Think Global operation. As part of that partnership, all Think City cars made in America will be fitted with lithium-ion (Li-ion) packs made at its EnerDel production facility located near Indianapolis. EnerDel also is responsible for the Think City's complete electronics/controller package design and implementation.
Measuring just over 10 feet from nose to tail, the diminutive Think City is built around a steel spaceframe augmented by an aluminum upper structure and wrapped in color-impregnated body panels that will be available in red, blue and black. While tidy and functional, the overall design of its two-passenger cabin is decidedly more straightforward than stylish, right down to the mid-90's-era analog gauges and center stack. Power windows/locks/mirrors, air conditioning, AM/FM/CD sound, keyless remote entry, a tilt steering column, anti-theft system and dual front airbags are all standard, but on-board navigation and dedicated smartphone apps remain somewhere off on the horizon. So too, does the rear seat option that was recently introduced for the European market. Space behind the front buckets in our cars initially will be limited to a 29.0 cu-ft cargo bay accessed by a large one-piece hatchback.
Motivation for the Think City is provided by a 46-horsepower (34kW) electric motor that drives the front wheels via a single-speed transmission. Although its 66 lb-ft of peak torque is on hand from zero rpm, the 2,348-pound Think City still needs 16 seconds to amble from 0-60 mph and 6.5 ticks to make it halfway there. Freeway capable, with its 77.6-inch wheelbase and 70-mph top speed, the Think City is far from its best in that high-stress milieu. The vehicle can operate in either regular or economy mode, with the latter choice trimming throttle response and intensifying the effects of the regenerative braking setup that's fitted to its antilock stoppers. Providing a nominal 100-mile per-charge range, the Think City's battery pack can be replenished using its 3kW on-board recharger and cord in about eight hours on a 240V line or twice that interval and using a standard 110V wall outlet.
The final and doubtless most formidable hurdle facing the Think City in its quest to win friends and influence people in America involves the fundamental question of its perceived value. In a world where a quicker, plusher, more contemporary, five-passenger Nissan LEAF can be had for $33,630 in SV from and $34,570 in fully-loaded loaded SL guise, the Think City is slated to open at $36,500, also before any federal or local tax breaks are applied. Unlike the LEAF, a Think Global spokesperson told us that there are currently no plans to lease either the vehicles or their battery packs when the Think City does move into its initial retail sales phase later this year.
While marketing and distribution specifics are still being finalized, Los Angeles, San Francisco, Chicago, New York, San Diego, Portland (OR), Sacramento, Newark, Seattle and Atlanta will be the first to receive Think City vehicles. These areas head Think Global's "EV-Ready Cities Index" as being most likely to favor and to benefit from increasing the number of electric vehicles in their personal and commercial transportation fleets.

While there's much to be said for being in the right place at the right time, it remains to be seen if potential EV buyers in these perceived hot spots feel that the Think City also is the right product to meet their urban transport requirements.