The Super Bowl car commercials of 2012
by
KBB.com Editors
|
February 3, 2012 8:56 AM
As the country's biggest and priciest television event – 30-second spots reportedly sold for $3.5 million each this year, more than $100,000 per second – the Super Bowl is the main stage for the country's biggest-spending advertisers: automakers.

For their investments, familiar participants like VW, Audi and Hyundai, as well as first-timers like Lexus, are hoping these commercials get talked about around the water cooler, shared on Facebook and Twitter, and ultimately lead to more car sales.

Check out this year's crop and vote for your favorite by telling a friend, sharing a link or buying a car.
High-traffic Areas
Detroit Show Top 10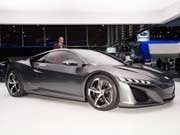 See the biggest debuts from the country's biggest auto show
Detroit Top 10
10 Cool Cars Under $18k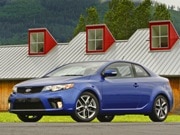 Go cheap, stay cool with our 10 Coolest Cars Under $18,000
Coolest cars
10 Used Cars Under $8k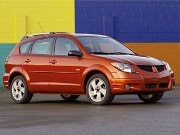 Our 10 Best Used Cars Under $8,000 may be the 10 smartest buys out there
Best used cars