Honda Pilot or Toyota Highlander? The KBB Short Answer
by
KBB.com Editors
|
November 24, 2010 9:16 AM
How Close?
Could have gone either way
---
2011 Honda Pilot Key Advantages
Seating for eight, a more life-size third row and a heavy helping of the nuances that typically distinguish a Honda.
2010 Toyota Highlander Key Advantages
Drives like a smaller vehicle, more models and features, quicker and slightly more fuel efficient.
---
In 100 Words
The 2011 Honda Pilot wins this one with an ultra-refined powertrain that always delivers just the right amount of power, a roomier third row, higher-quality interior and more personality. But it's a close win, because the 2011 Toyota Highlander offers more car-like driving dynamics -- it's lighter and the driving controls require less effort -- and offers a longer list of available features, including push-button start and a stowable second-row middle seat. In fact, for many people we'd recommend the Highlander over the Pilot. We just think the Honda Pilot is a little more loveable. Last three words: Two good choices.
---
Kelley Blue Book Value Comparison
Apples-to-Apples Price: Similar
Ownership Costs: Similar
Resale Value: Similar
---
Similarities
The 2011 Honda Pilot and 2011 Toyota Highlander both feature a five-speed automatic transmission (many competitors offer more flexible six-speed units), ground clearance of about eight inches, decent parking lot maneuverability and strong resale values. We like the fact that both offer a backup camera without having to buy a navigation system.
---
Relative Advantages
The 2011 Honda Pilot and 2011 Toyota Highlander compete as directly as two cars can compete, but they're far more differentiated than the Honda Accord and Toyota Camry, for instance.
| | | |
| --- | --- | --- |
| | 2011 Honda Pilot Advantages | 2011 Toyota Highlander Advantages |
| | Ultra-refined power delivery | Lighter, quicker, drives smaller |
| | Room for eight (vs. seven) | Stowable second-row middle seat |
| | More comfortable third row | 20 mpg city/hwy combined (vs. 19 mpg) |
| | More cargo space | Available keyless entry and start |
| | Honda design and controls refinement | Design/features update for 2011 |
| | Four LATCH points for child seats | Tap-up/down shift control |
| | 512-watt, 10-speaker audio system | Hill-start assist, downhill crawl assist |
| | Rear window sunshades | Available hybrid, sport and four-cylinder models |
---
Owners' opinions and ratings
We read more than 200 kbb.com consumer reviews of the second-generation Honda Pilot (2009-) and Toyota Highlander (2008-) and the overwhelming sense is that owners of both three-row, mid-size crossovers are very satisfied with their vehicles. Comfortable and pleasant to drive are common praises, while many wish for better fuel economy.
Honda Pilot
Toyota Highlander
Based on 103 owner ratings
Based on 147 owner ratings
Overall Rating:
4.7 out of 5
Overall Rating:
4.6 out of 5
Value:
4.6 out of 5
Value:
4.4 out of 5
Reliability:
4.8 out of 5
Reliability:
4.7 out of 5
Quality:
4.6 out of 5
Quality:
4.6 out of 5
Performance:
4.3 out of 5
Performance:
4.6 out of 5
Styling:
4.3 out of 5
Styling:
4.4 out of 5
Comfort:
4.7 out of 5
Comfort:
4.6 out of 5
---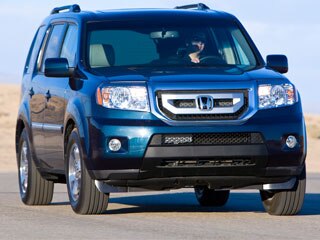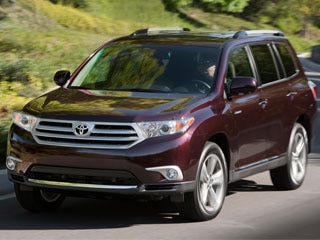 Part of the Toyota Highlander's mild makeover for 2011 included a sleeker front end, moving it still further away from the Pilot on the rugged-sporty styling spectrum.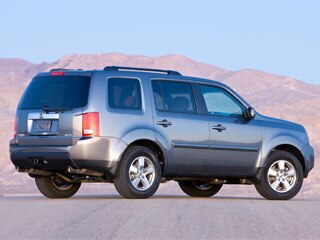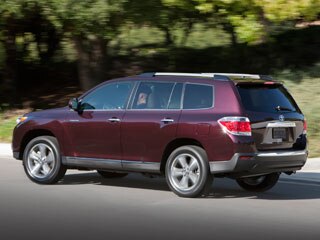 Squarer angles, straighter lines and more pronounced fenders all contribute to the 2011 Honda Pilot's more rugged persona. The 2011 Toyota Highlander looks -- and drives -- like a city slicker by comparison.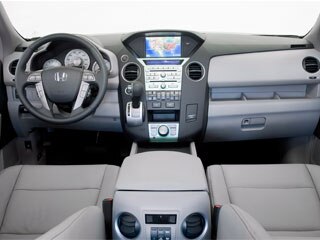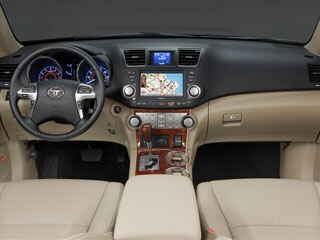 From the driver's seat, we like the Pilot's intetior aesthetics, fit and finish. The Highlander's climate and infotainment controls setup is easier to master, but the advantage dissipates with time and familiarity.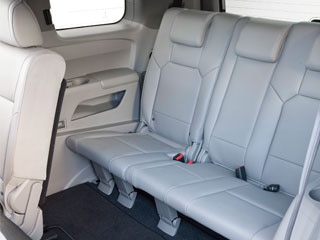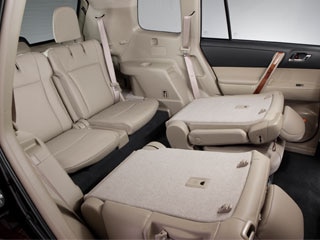 The 2011 Honda Pilot's three-position third row isn't just wider than the Highlander's two-person caboose, it offers more headroom and more legroom.
---
Other three-row crossovers worth considering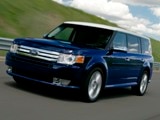 2011 Ford Flex
The Ford Flex easily won a spot on our list of the
Top 10 Family Cars for 2010
, and we expect it to make a repeat appearance in 2011. It doesn't offer quite as much room as either the Honda Pilot or Toyota Highlander, but you won't find a three-row vehicle in its price range that offers more car-like ride and handling. With available upgrades ranging from a second-row refrigerator to a 355-horsepower twin-turbo 3.5-liter EcoBoost V6 engine, the 2011 Ford Flex offers something for everyone.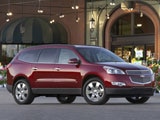 2011 Chevy Traverse
Like the Ford Flex, the Chevy Traverse was also named to our list of
Top 10 Family Cars for 2010
. Along with its close cousins the GMC Acadia and Buick Enclave, the Traverse is the biggest crossover out there. It boasts more interior volume than Chevy's own Tahoe full-size SUV, but offers superior ride, handling and fuel efficiency. If your crossover needs dictate that bigger is better, the Chevy Traverse is as good as it gets.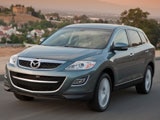 2011 Mazda CX-9
Compared to key competitors like the Honda Pilot and Toyota Highlander, the 2011 Mazda CX-9 really is fun to drive. It's sporty looking inside and out, and offers more of the engaged driving feel we've come to expect from a Mazda. A 273-horsepower V6 is matched with a six-speed automatic transmission -- with manual shift control -- in a balanced seven-seater that actually encourages the occasional g-force outburst.