Tesla Model S pricing will start at $57,400
by
KBB.com Editors
|
December 27, 2011 9:17 AM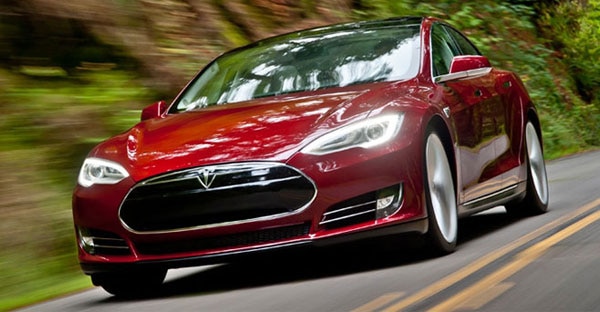 Although delivery of the initial production cars won't commence until the summer, Tesla has released official pricing and battery/range specifications for its entire Model S sedan lineup along with a list of available options. As previously indicated, the "entry level" Tesla Model S with a 40kWh liquid-cooled lithium-ion battery pack and 160-mile per-charge range will start at $57,400 before the applicable $7,500 federal tax credit while a mid-level version with a 60kWh battery and a 230-mile range will cost $67,400. Those two lesser variants are scheduled to arrive in the winter and fall of 2012, respectively. They'll be preceded midyear by the flagship Model S with its 85kWh battery, 300-mile range and a $77,400 opening price.
Also due at that time will be the Tesla Model S Performance edition that steps up its game with things like a sport-tuned traction control system for its Active Air Suspension, 21-inch wheel/tire package in place of the standard 19-inch fitment and a high-performance drive inverter that helps raise top speed from 125 to 130 mph and lower 0-60 mph time from 5.6 to 4.4 seconds. The Model S Performance edition will check in at $92,400. Hard numbers for the two lesser members of the Model S team with 40kWh and 60kWh battery packs include 6.5/5.9-second 0-60 mph times and 110/120 mph top speeds. The first 1,000 units produced will be even more lavishly appointed Models S Signature and Signature Performance limited-edition models slated to open at $95,400 and $105,400, respectively.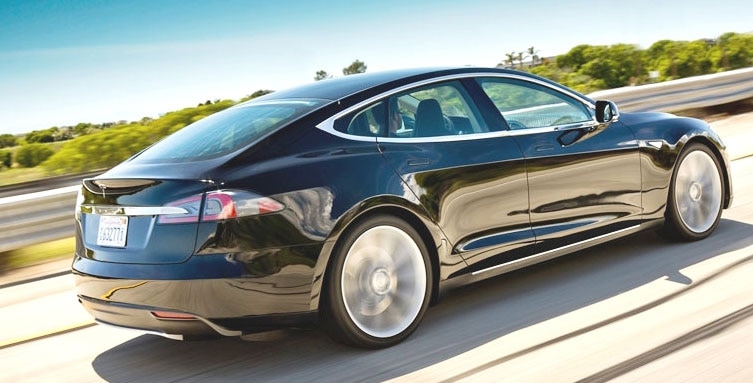 As previously indicated, standard equipment on all versions of the Tesla Model S will include a 17-inch touch-screen multimedia controller in the center console. However the flat-folding rear-facing third-row seat that gives this five-passenger liftback sedan its unique "5+2" capability will be a $1,500 option, as will the all-glass panoramic roof. Buyers of the 40kWH/60kWh Model S also can add the 10-item Tech Package, a 580-watt/12-speaker Sound Studio Package and dual 20kW on-board chargers in place of the single 10kW unit. That upgrade - which like the Tech and Sound Packages is standard in vehicles with the 85kWh battery -- allows 62 miles of range to be pumped into the car's liquid-cooled lithium-ion battery pack in a single hour when plugged into a 240V line. Complete details on the entire Tesla Model S line can be found at teslamotors.com.