2017 Subaru Forester Buyer's Guide
by
KBB.com Editors
|
August 22, 2016 11:54 AM
Starting Price: $24,470 (with automatic transmission) | Build
Above Average: Practicality, safety, visibility, off-road capability

Below Average: Mild-mannered personality, infotainment system that's merely adequate

Consensus: Its go-anywhere attitude is tailor-made for fans of the great outdoors
The Unofficial Compact SUV of Dirt and Snow
Disproportionately popular in colder areas of the country and with the outdoorsy set, Subaru's compact SUV continues to grow increasingly competitive with segment stalwarts like the Toyota RAV4 and Ford Escape. But the Subaru Forester's calling card remains a superior all-wheel-drive system favored by those who experience traction deficiencies on a seasonal basis.
For 2017, Subaru improved the AWD system's performance and the Forester's on-road handling. In addition, the company updated the Forester's styling, expanded the safety and convenience offerings, and improved fuel economy.
All-Wheel-Driving It
The Forester matches a low step-in height with credible ground clearance. And its low center of gravity (relative to other compact SUVs) has a payoff in stability, as noted in our 2017 Subaru Forester full review: "The 2017 Subaru Forester is one of an increasingly rare breed that is equally adept on-road and off-road. The all-wheel-drive system, which now includes torque vectoring on turbo models, makes the most of the engine's torque to help deliver smooth and even power delivery regardless of conditions."
Subaru Forester Shoppers Also Look At
Build and Price

Forester pricing starts just over $23K for the base model and can exceed $38,000 fully loaded. Regardless of investment, Subaru's historically high resale values ensure you'll get a good chunk of your money back. Build your own 2017 Subaru Forester to unlock its Kelley Blue Book Fair Purchase Price, 5-Year Cost to Own and more.
Forester Awards
Last year the Subaru Forester was recognized as one of the 10 Best SUVs Under $25,000, and one of our 10 Best All-Wheel-Drive Vehicles Under $25,000. It also fared well in KBB's Best Resale Value Awards.
Subaru Community
For many owners, Subaru is a lifestyle. Take a quick peek at the online version of Subaru's Drive magazine to see all the activities bringing these folks together.
Consumer Reviews
KBB.com visitor and Forester owner KurtWil had this to say: "The 17 XT Touring offers a smoother ride, quieter interior (tires are main noise), upscale trim and finish, and new safety features such as blind spot detection. Seats better bolstered but bottom cushion rather hard. HK sound system unfortunately offers fewer EQ options." Read more consumer reviews of the latest Subaru Forester.
Other Choices

The Subaru Forester offers a better-than-most AWD system, but most compact SUVs are as capable as most buyers will ever need them to be. Check out our Compact SUV Buyer's Guide to see all your choices and get up to speed in a hurry.
Photo Gallery: Subaru Forester Inside and Out
What's a fair price to pay for this vehicle?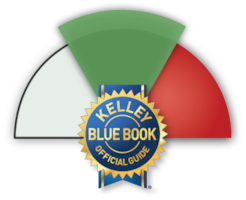 What's a fair price to pay for this vehicle?
We'll show you.
Find this Vehicle Near You
Subaru
dealers with this vehicle in stock
Subaru Forester
vehicles for sale within 75 miles