smart for-us concept - 2012 Detroit Auto Show
by
KBB.com Editors
|
December 7, 2011 8:34 AM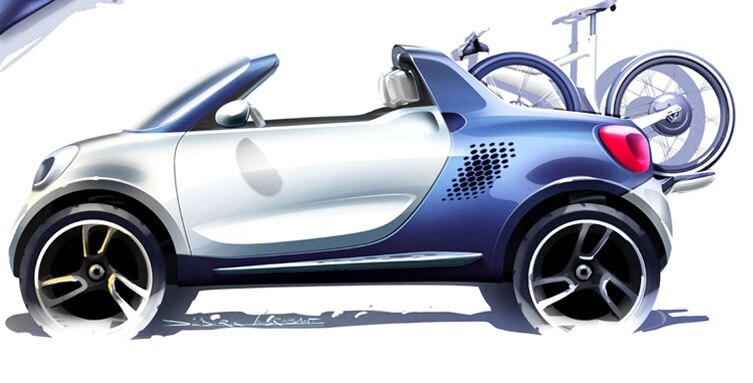 Ever prepared to think outside the box, or in this case, outside the bed, the folks at smart have created a unique micro pickup one-off that combines a measure of genuine practicality with the ability to deal easily - and cleanly -- with the rigors of 21st century urban traffic. This diminutive electric-powered hauler, the smart for-us concept, is set to make its world debut in Detroit.
Although based on the smart fortwo platform architecture, the smart for-us features a 24.1-inch longer wheelbase (97.6-in). That, plus its two-inch wider front/rear track dimensions and extremely short front/rear overhangs give the smart for-us a bolder, more purposeful stance which is further complemented by its aggressive body contours and distinctive exterior detailing.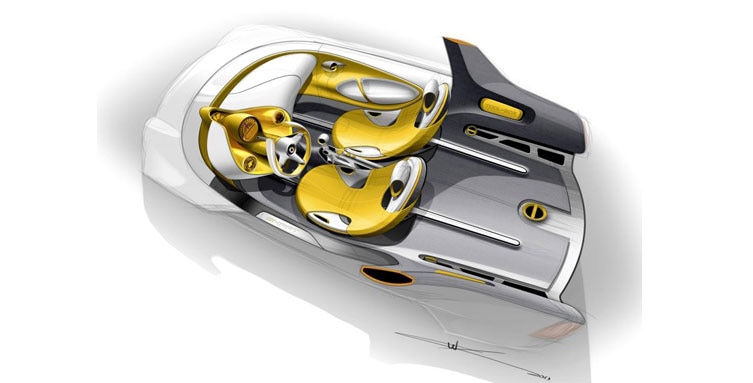 The passenger compartment in the smart for-us displays a similarly practical minimalist theme. Mother-of-pearl and brushed aluminum trim accents set off lightweight shell-style seats covered in a soft yellow fabric that also appears on the door panels. In place of a conventional inside mirror, the driver relies on a smartphone positioned in a dedicated holder atop the dash and integrated with a rearview camera. While its cargo-toting capabilities are admittedly modest, the smart for-us concept does feature a 35-inch load floor accessed via a trick power-operated tailgate. It's designed to carry a pair of smart e-bikes, which are always kept at the ready thanks to an integrated on-board charger.
Motivation for this innovative mobility concept is similar to the system in the upcoming smart fortwo electric drive model due to launch next spring. It consists of a 74-horsepower electric motor that develops 96 lb-ft of torque and draws energy from a 17.6kWh lithium-ion battery pack. Although no per-charge range figure was provided, that combo reportedly can take the smart for-us to a top speed in excess of 75 mph.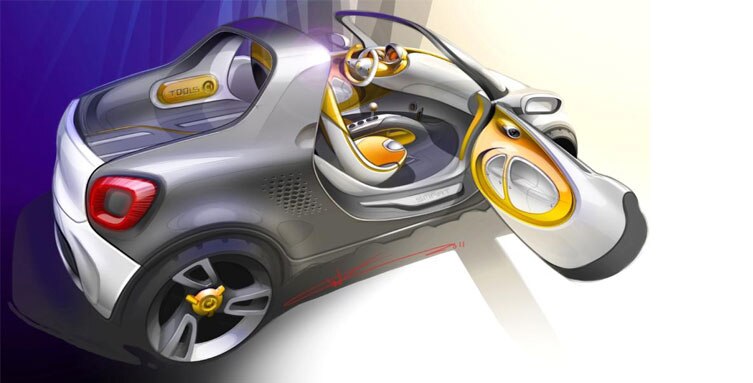 We'll have to wait for its formal reveal in Detroit to learn if there's any chance a variation on the smart for-us concept will ever be considered for production. However, smart CEO Dr. Annette Winkler did offer one cautiously optimistic observation, noting: "We at smart love pick-ups - if they are small on the outside, large on the inside, very safe and extremely comfortable."