Road Trip! NY to LA in a 2010 Suzuki Kizashi
by
KBB.com Editors
|
April 26, 2010 2:17 PM
Good music, good food and a lot of interesting people are what Video Road Test Editor Micah Muzio and cameraman Mike Delano hope to encounter as they make a trip across the U.S. in KBB's new long-term test car, the 2010 Suzuki Kizashi SLS. Starting out in New York, they'll put the car through its paces and break in the seats as they meet up with Associate Editor Leigh Anne Sessions in Tennessee and make their way back home. To keep up with their experiences on their road trip, including video clips and random pictures, check out their blog on Posterous and their thoughts on Twitter.
To keep up to speed with this epic road trip, please visit: kizashiroadtrip.posterous.com
To follow our editors on Twitter, please visit: twitter.com/kbb_micahmuzio , twitter.com/kbb_lasessions
Day 1. The first leg of the epic Suzuki Kizashi coast-to-coast road trip started in New York. Camera genius Mike Delano and Micah Muzio arrived safely, secured the new long-term Kizashi, then started filming. The following video chronicles the first day of our adventure. You've got to love New York, so many great visuals, excellent food and the occasionally surly, but genuinely caring people. Rockin'.
P.S. Fun fact. Time lapse videos take FOREVER to film.
Day 2. This morning we woke up in Brooklyn. Considering the previous night was spent in Queens, it could have been an ominous sign for our travel pace. Thankfully it was all part of the plan. Before leaving New York, we had an appointment to check out the historic Hit Factory studios, now operated by the folks from Gibson Guitars. Singer/songwriter Tara Lea was kind enough to show us around and show off her musical chops. Tara was also kind enough to let me sit in on a song with her. What does a talented 21-year-old singer sound like accompanied by a 32-year-old auto journalist/bass player? The world never asked, but here is the answer.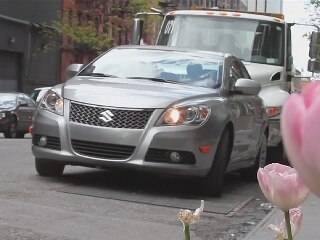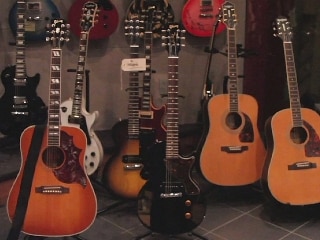 Day 3.Woke up near Roanoke, Virginia. Went to sleep in Nashville, Tennessee. Between those two points in time and space, we had the chance to drive our new Suzuki Kizashi long-term test car along some of the excellent roads that snake through the beautiful Smoky Mountains. Somewhere along the way we also picked up fellow editor Leigh Anne Sessions. With a full crew aboard and thousands of miles still ahead of us, we should have ample opportunity to assess the Kizashi's abilities as a road trip car. Good times.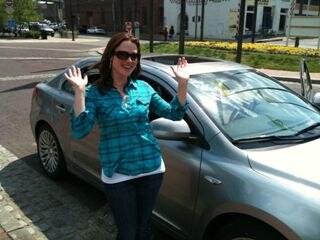 Photographic proof that Leigh Anne Sessions is now on this trip too.
Day 4. After an epic night spent soaking up the honky tonk awesomeness of Nashville's nightlife, we met up with Gabe, Kelsey and Steven from The Kopecky Family Band. Besides being outstanding musicians, the Kopecky crew were some of the nicest people we've ever met. While enjoying some absolutely legit Southern cooking at a place called Arnold's, we learned about Nashville, got suggestions for sightseeing and got the back story of how the band got started. It was an excellent day that concluded with dinner at Charles Vergos Rendezvous in Memphis. Simply amazing ribs.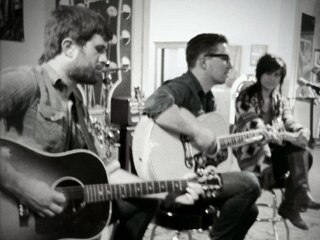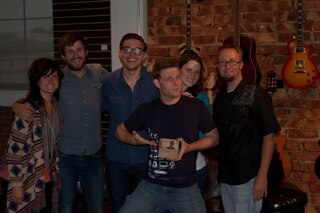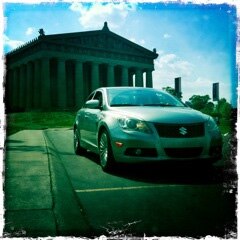 Day 5. We've now hit the portion of the trip where we attempt to put down as many miles as possible. This was Leigh Anne Sessions' first full day on the road, and she embraced that fact fully by handling all of the day's driving. Before stopping for the night in Tulsa, Oklahoma, Leigh Anne took a few moments to share her thoughts so far on the Suzuki Kizashi's road trip worthiness.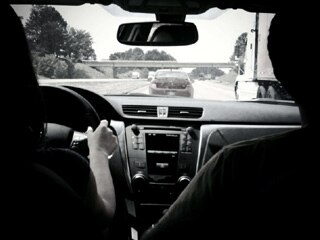 Day 6. From Oklahoma, across the Texas panhandle, all the way to Tucumcari, New Mexico, day six of our road trip was a long, windy and dusty one. A long day's worth of driving gave us the chance to explore the finer attributes and minor annoyances of the Suzuki Kizashi. Highlights from the day include an incredibly nice rest stop, a hearty steak dinner at the Big Texan in Amarillo and a quick late-night trip to the famed Cadillac Ranch. We also shot a fair bit of time lapse footage throughout the day. Cool stuff.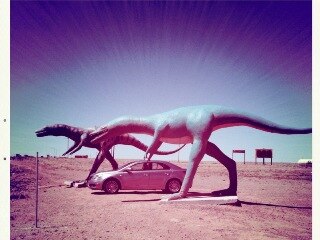 Day 7. In the past seven days we've covered more than 3,300 miles, driven through 12 states and eaten enough road-food to make the surgeon general's head explode. Good times. The last leg of our journey included lots of miles through the desert, a detour through the gorgeous red rocks of Sedona and one last high-speed push through the night toward Los Angeles. The USA is a big country, filled with amazing sights, wonderful people and plenty of adventure. We're lucky to have experienced some of what America has to offer. We're happy the Suzuki Kizashi made such an excellent partner for our journey and we're looking forward to the next opportunity to get out and see what this country is made of.