Nissan Pathfinder Concept: 2012 Detroit Auto Show
by
KBB.com Editors
|
January 9, 2012 6:36 AM
Offering an early look at what we can expect in the all-new production model slated to go on sale this fall, the Nissan Pathfinder Concept was unveiled at the 2012 Detroit Auto Show. Although most of the information presented at this debut outing focused on the sleeker and far more aerodynamic bodywork that also will wrap the fourth-generation production version of Nissan's popular mid-size SUV, the automaker did offer some additional insight regarding the engineering and technology that will be equally key to this comprehensive remake.
More from Detroit 2012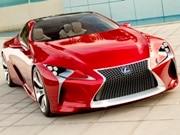 See the future as it looks from the 2012 Detroit Auto Show
More new cars
Visually, the Nissan Pathfinder Concept embodies a look that is more upscale and dynamic than the current Gen III variant, with cues hinting at design language that also will be seen on other future Nissan vehicles. Bold but aerodynamic body contours and character lines, a prominent greenhouse, elegant A-pillar and D-pillar treatments, muscular fender arches and a dual-element panoramic moonroof are set off by a wide grille, distinctive headlamp/taillamp treatments and healthy helping of brightwork, all of which is expected to be shared with the production model. So to are the front and rear spoilers, rear tire deflectors and rear suspension fairings that further tidy up the package and will ensure that the 2013 Pathfinder ranks near the top of its class when it comes to wind-cheating prowess.
"With its new, aerodynamically optimized shape, the styling is a major step forward in the evolution of the SUV - retaining its people and cargo hauling utility without looking quite so utilitarian," said Al Castignetti, vice president and general manager, Nissan Division, Nissan North America, Inc. "It's fitting that a vehicle that tackles adventures in a whole new way also now completely looks the part."
Beyond its new look, the Nissan Pathfinder Concept previews one other key design change, the move from the current body-on-frame construction to a new unitized design that will improve internal packaging and ride comfort as well as yield a substantial reduction in its curb weight. While offering few specifics about its interior, Nissan did say the Pathfinder Concept has "full-size cabin roominess" with three-row/seven-passenger seating. Additional detail on its various comfort, entertainment and convenience features will be released soon.
As for its powertrain Nissan will only state that the Pathfinder Concept is fitted with a smaller but more-refined V6 engine mated to a next-generation Continuously Variable Transmission (CVT), a pairing expected to provide a 25 percent increase in combined City/Highway fuel economy (over the previous V6-equipped design). The new engine/trans team reportedly delivers the same driving feel and nearly as much horsepower along with towing capacity that's "comparable to the leaders in the segment." Also in the mix is a new "intuitive" four-wheel drive system that can add utility and confidence on or off road.
This story was updated on January 9, 2012, with new information and photos released in conjunction with the world premiere of the Nissan Pathfinder Concept at the 2012 Detroit Auto Show.
2012
Detroit Auto Show
See something new from the big show
Coming cars
10 Cool Cars Under $18k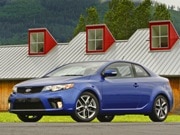 Go cheap, stay cool with our 10 Coolest Cars Under $18,000
Coolest cars
10 Used Cars Under $8k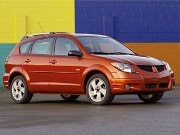 Our 10 Best Used Cars Under $8,000 may be the 10 smartest buys out there
Best used cars