Nissan expands No Charge to Charge program for LEAF EV
by
Bob Nagy
|
April 18, 2014 11:39 AM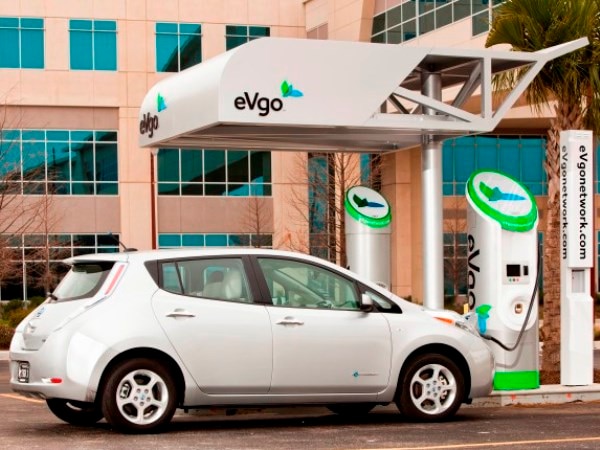 Looking to enhance the appeal of its electric-powered LEAF, Nissan has announced an expansion of its current "No Charge to Charge" program that gives individuals who buy or lease a new LEAF two years of no-cost public charging using an EZ-Charge card that will be honored at charging facilities operated by ChargePoint, Blink Network from Car Charging Group, AeroVironment and NRG eVgo.
Also: 2014 New York Auto Show - All the New Cars
This new Nissan program is set to launch on July 1 in 10 of the LEAF's top sales markets, including Phoenix, San Francisco, Sacramento, San Diego, Portland, Oregon; Nashville, Tennessee, Dallas-Ft. Worth, Houston, Seattle, Washington, and Washington, DC. Within the next 12 months, 15 more locales will be added to cover cities that account for over 80 percent of LEAF sales. Nissan also confirmed that eligibility for this latest "No Charge to Charge" offer and EZ-Charge card will be extended retroactively to buyers in these markets who purchased a LEAF on or after April 1, 2014.
"'No Charge to Charge' and EZ-Charge are a winning combination, making public charging free and easy for new LEAF buyers," said Fred Diaz, senior vice president, Nissan Sales & Marketing, Aftersales. "Public charging is an important way to provide added range confidence to EV buyers and persuade more shoppers to join the more than 110,000 LEAF drivers around the world."
More EV News...
Honda has sweetened lease deals and eliminated mileage caps on the 2014 Fit EV
An all-electric Mercedes-Benz B-Class will arrive here in early 2014
We recently drove a Tesla Model S from LA to Las Vegas and back