Mercedes-Benz to add midsize pickup by 2020
by
Bob Nagy
|
March 27, 2015 3:02 PM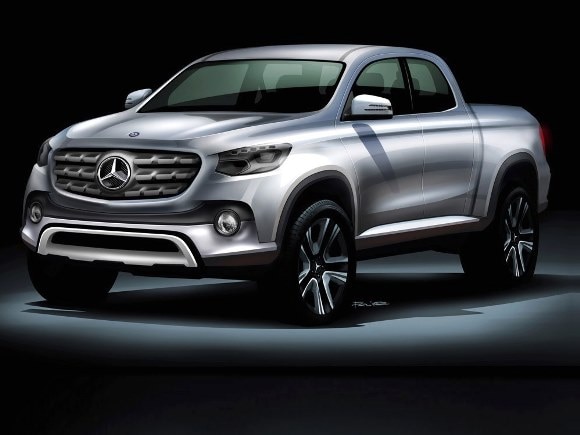 Mercedes-Benz said it will expand its lineup by the end of the decade by introducing a new midsize pickup truck geared for global markets, except, for the time being, America. "The Mercedes-Benz pickup will contribute nicely to our global growth targets," noted Dieter Zetsche, Chairman of the Board of Management Daimler AG and Head of Mercedes-Benz Cars Division in a statement announcing the new truck. "We will enter this segment with our distinctive brand identity and all of the vehicle attributes that are typical of the brand with regard to safety, comfort, powertrains, and value."
Also: The Class of 2015 -- New Vehicles Ready to Roll
Development of the new pickup will be the responsibility of the Mercedes-Benz Vans division, headed by Volker Mornhinweg. He is confident this yet-unnamed truck will deliver "a high level of utility and at the same time have the comfort, safety, and design of a Mercedes-Benz passenger car," a set of objectives he deems a recipe for success. While the U.S. might seem like the most logical target market for the luxury automaker's first-ever pickup, Mercedes' marketing plans call for it to be sold first in in Latin America, South Africa, Australia, and Europe -- all of which are posting sustained growth in the segment. However, execs admit it's possible we might also see this stylish new hauler in M-B showrooms here at some point.
More Pickup trucks
Check out our Pickup Truck Buyer's Guide for a look at what's new and what's next.