Editors' Page: 2015 Mercedes-Benz M-Class
by
KBB.com Editors
|
December 17, 2014 1:00 PM
Elevated Elegance
Every bit a comfortable, refined and well-appointed Mercedes-Benz, this midsize luxury SUV just offers more ground clearance and a higher seating position than most of the other vehicles wearing a three-pointed star. And with only two rows of seats, the M-Class doesn't foster the kind of 3-row calamity that many of its competitors support.
Driving It
"The M-Class is designed to drive exceptionally well regardless of what's pouring from the skies, and if you add the off-road package, and the M-Class is a genuinely capable off-road vehicle, better than you'd expect of a city-dwelling luxury SUV." Find out more in our 2015 Mercedes-Benz M-Class full review.
Alternative Versions
The M-Class isn't available as a hybrid, but instead, there's the efficient diesel M-Class, which delivers impressive EPA-rated fuel economy of 22 mpg in the city and 29 on the highway. If you prefer something with copious amounts of power and a sporty suspension, AMG has put its signature on the 518-horsepower ML63, a vehicle ranked high on our most recent list of the 10 Most Fun SUVs.
A Name Change, and More
When the M-Class goes on sale in 2016, it'll have a new name: GLE-Class. This goes along with the new naming convention for all of Mercedes-Benz. (For example, all SUVs will have names starting with G.) Not only does the GLE have a new name, but Mercedes revealed at the New York Auto Show that it's also getting an updated face and seven drivetrains to choose from, including a diesel, a plug-in hybrid and two high-performance AMG versions.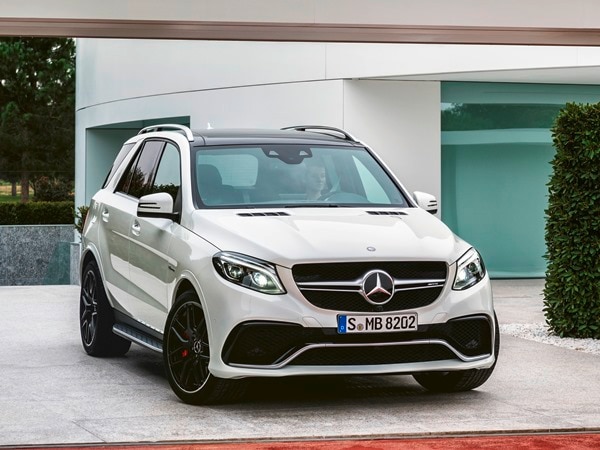 Build and Price
The M-Class has a starting price of just under $49,000, topping out at more than $124,000 for the ML63 AMG. Build and price your own 2015 Mercedes-Benz M-Class to unlock its Kelley Blue Book Fair Purchase Price, 5-Year Cost to Own and more.
Consumer Reviews
GP was thoroughly impressed with the diesel M-Class: "Very quiet, smooth, and comfortable. The interior is nice and the diesel engine is just phenomenal. It starts slow but boy it catches up with the torque like a hot knife in butter. Also for a Diesel it is very quiet and had no problem starting in -10 degree weather. " Read more consumer reviews of the Mercedes-Benz M-Class.
More Midsize Luxury SUVs
There are 10 other terrific choices in this segment, all of which are appealing for different reasons. Visit our Midsize Luxury SUV Buyer's Guide to become an instant expert on all your options.