Meet the cars of the big game
by
KBB.com Editors
|
February 2, 2015 5:34 AM
You know what often gets lost in all the hype surrounding the Super Bowl car ads each year?
The cars.
We like the ads as much as anyone, but no bit of car commercial candy will ever be as interesting as the cars themselves. So here's a handy roundup of the cars we saw advertised during the big game, with easy access to more info.
In addition to the models highlighted below, we saw ads for the Fiat 500X, BMW M4 and probably a glimpse of the next-gen Nissan Maxima, as previewed here. The new Jeep Renegade also made a big debut, and the Lexus RC showed up, too.
And when you've seen everything you want to see here, check out even more new and redesigned models for 2015, then look even further ahead to the first cars of the 2016 model year.
2015 Toyota Camry
In a Nutshell: The 2015 Toyota Camry is the most stylish, most responsive Camry ever. The exterior has been almost completely redesigned, the interior has been freshened with new materials, designs and technologies, and the steering, braking and suspension have all been revised for more responsive driving manners. Combined with the famous reliability and strong resale values that have helped build the Toyota Camry into an automotive legend, the new Camry is destined for even greater heights. Read More
Starting Price: $23,795 Build and price your own
City/Highway Combined: 28 mpg
2016 Mercedes-AMG GT S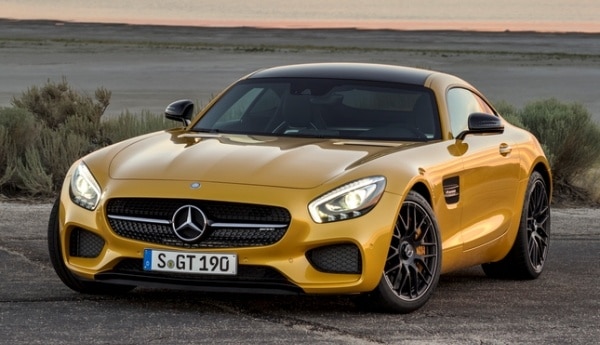 In a Nutshell: A spiritual successor to the Mercedes-Benz SLS AMG, the 2016 Mercedes-AMG GT S is sure to turn just as many heads for about $100,000 less. Set to go on sale later this year, the GT S will eventually be joined by a less powerful but more affordable GT model with a peasant-pleasing 456 horsepower. Read More
Starting Price: $130,825
Horsepower: 503 hp
0-60 mph: 3.7 seconds
2015 Lexus NX
In a Nutshell: We predict big things for the new small SUV from Lexus. Compared to alternatives like the Audi Q5, BMW X3 and Mercedes-Benz GLK, the Lexus NX offers a lower starting price and more features per dollar. And like everything wearing a circle-L badge, the NX comes backed by a sterling reputation for reliability. It's also the most radically styled entry in the group, a growing trend in the Lexus lineup. Read More
Starting Price: $35,405 Build and price your own
City/Highway Combined: 25 mpg
BMW i3
In a Nutshell: BMW's first mass-produced electric car doesn't just look different, it's built different. Combining advanced materials like carbon fiber reinforced plastic with plant fibers and eucalyptus wood, the i3 is even built in a plant powered completely by four on-site wind turbines. It's also quick enough to uphold the expectations set up by the blue-and-white badge. And if 81 miles of range isn't enough, the BMW i3 is available with a small gas-powered range extender. Read More
Starting Price: $43,350 Build and price your own
City/Highway Combined: 124 mpge (e = equivalent)
2016 Kia Sorento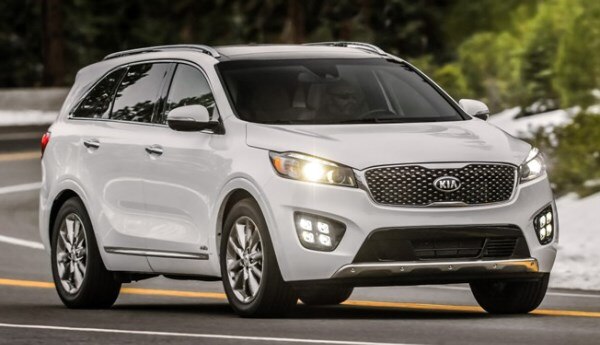 In a Nutshell: The Kia Sorento may be all-new for 2016, but the basic recipe of mixing more features for less money is familiar to anyone who's followed Kia's steady rise. Smaller than traditional midsize SUVs like the Ford Explorer and Toyota Highlander, the Sorento is easier to wheel around the variety of parking lots frequented by families. At the top end of the line the Sorento offers a variety of luxury-like touches including Nappa leather, ventilated front seats and a big panoramic moonroof. Read More
Starting Price: $25,795 Build and price your own
City/Highway Combined: 23 mpg