Mazda Koeru Concept teased for Frankfurt
by
Bob Nagy
|
August 11, 2015 3:45 AM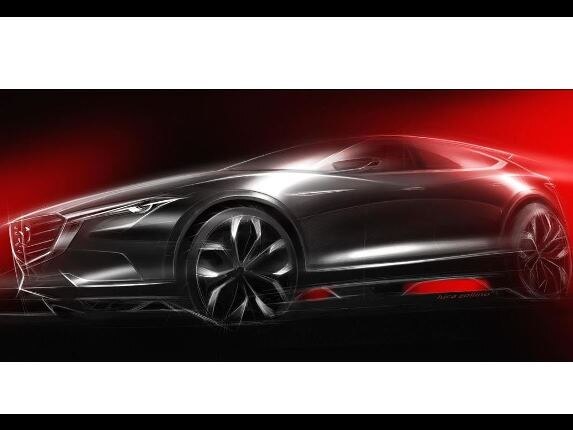 Mazda has released this first sketch of a new crossover SUV concept it will unveil next month at the Frankfurt Auto Show. Embodying the latest iteration of the automaker's Kodo -- Soul of Motion styling themes, the aggressive lines of the Mazda Koeru are intended to "express the power and vitality of a predator along with a unique level of refined dignity."
Also: Class of 2016 -- New Cars Ready to Roll
The name Koeru means "exceed" or "go beyond" in Japanese, and Mazda says this crossover SUV will set new benchmarks for performance, efficiency and overall value. Those words would seem to confirm that we can expect to see what appears to be a pretty slick one-off morph into an equally appealing production model. Might it be a preview of the next-gen CX-9 that's now sitting in the wings, or perhaps offer an early peek at a replacement for the now-departed CX-7? We'll know more next month.