Mazda Hazumi Concept: Showcar may point direction for next Mazda2
by
Bob Nagy
|
February 24, 2014 12:42 PM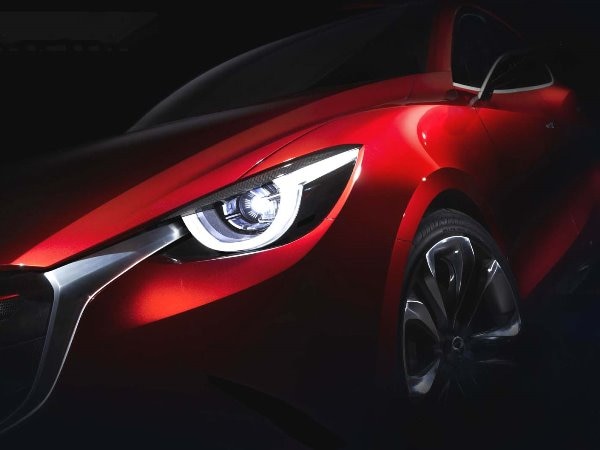 Offering an early look at what we're likely to see in the upcoming Mazda2 model, the Mazda Hazumi Concept is set to bow at the Geneva Auto Show. Embracing the automaker's dynamic Kodo design language, Mazda says this subcompact one-off "expresses the ideal form for the company's next-generation subcompact." Beyond that, it will only confirm that the Hazumi - a slightly inscrutable name that means "bound" or "spring up" in Japanese - was built with no compromises to the firm's engineering principles.
Also: 12 Best Family Cars of 2014
Mazda's other big news in Geneva will be the introduction of a new 1.5-liter version of the current 2.2-liter SkyActiv-D turbodiesel. It's not known whether this smaller-displacement SkyActiv-D engine will be coming to America. Finally, Mazda plans to use the gathering in Switzerland to celebrate the 25th anniversary of its iconic MX-5 Miata, which is the world's all-time best-selling roadster.
More Concept Cars...
Kia's cool GT4 Stinger Concept could spawn a real-world production model
The Mini John Works Cooper Concept previews an ultimate "new-gen" hardtop
Nissan's Sport Sedan Concept is a precursor of the next-gen Maxima
Popular at KBB.com