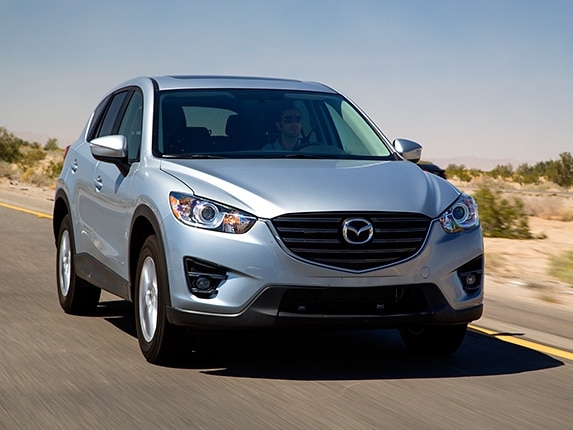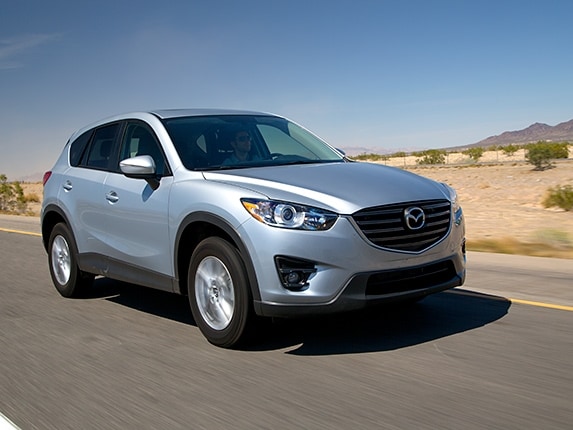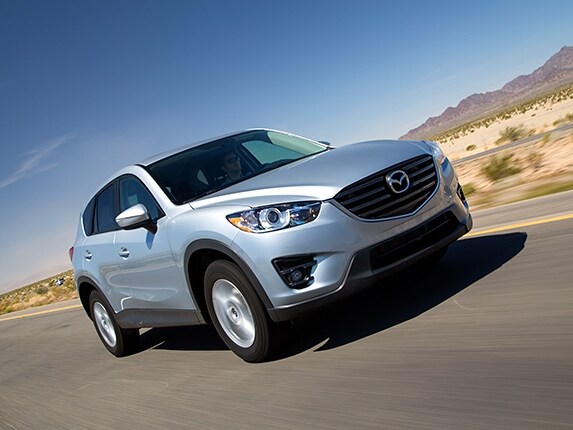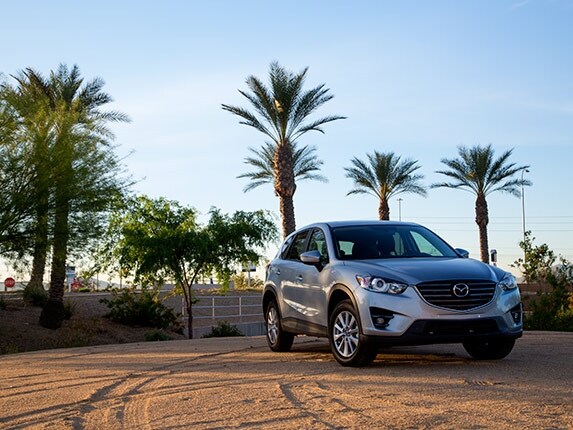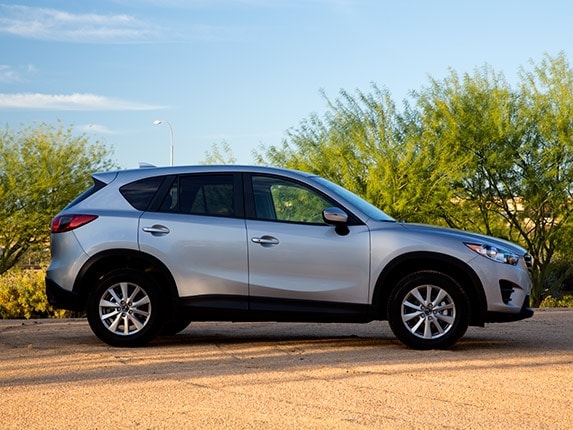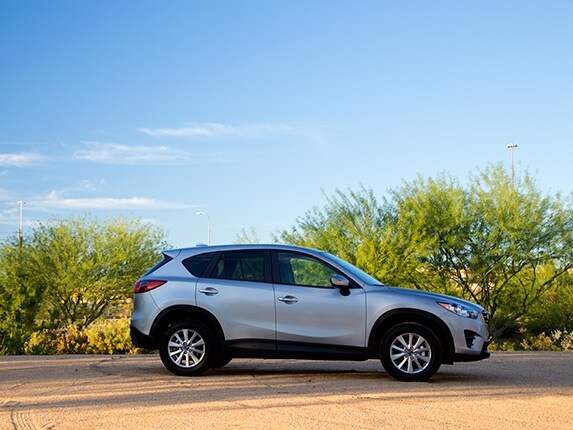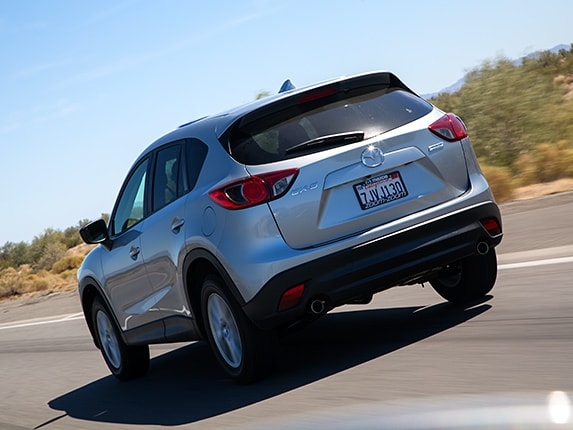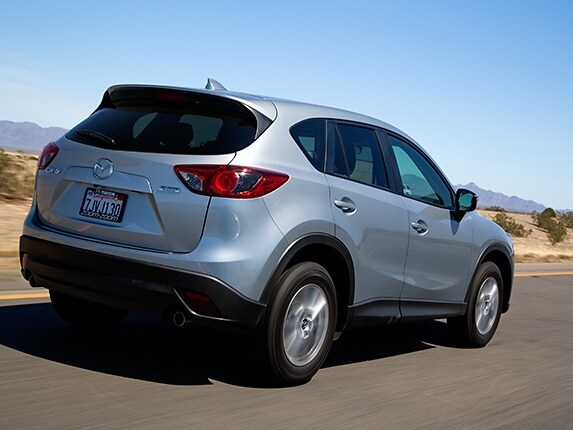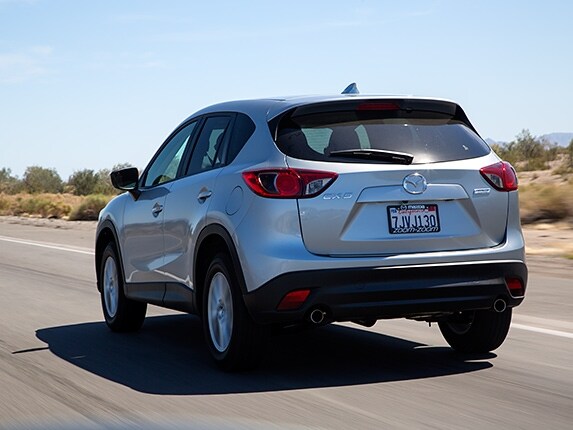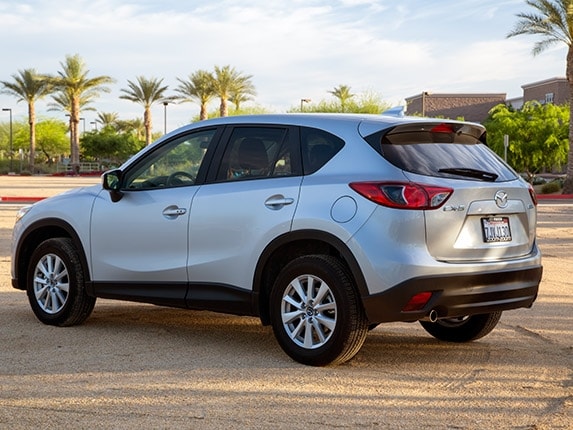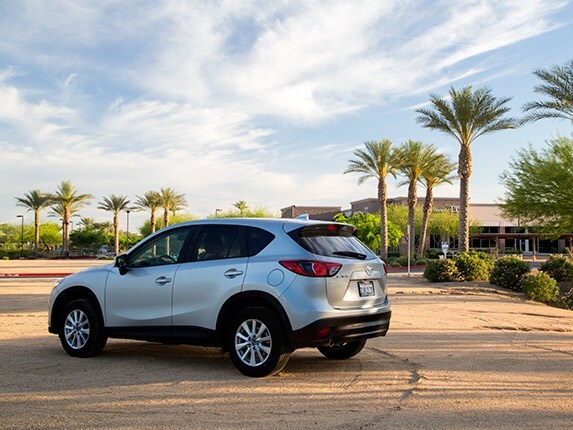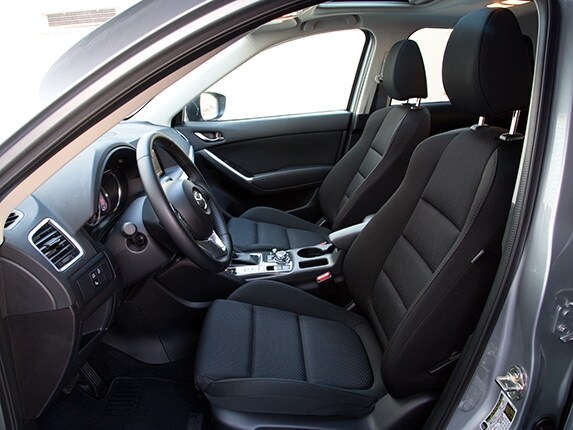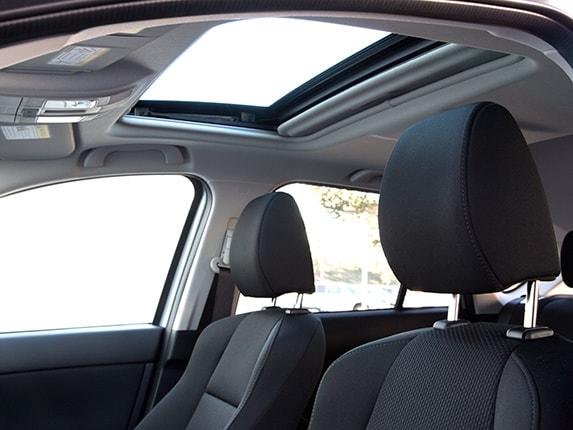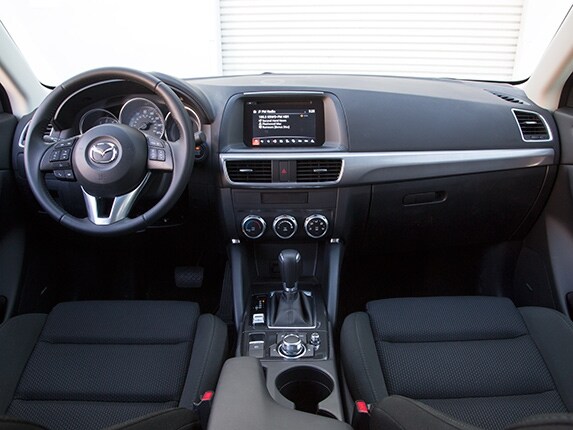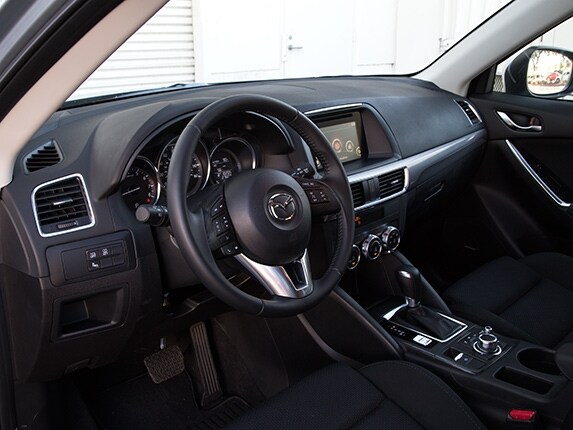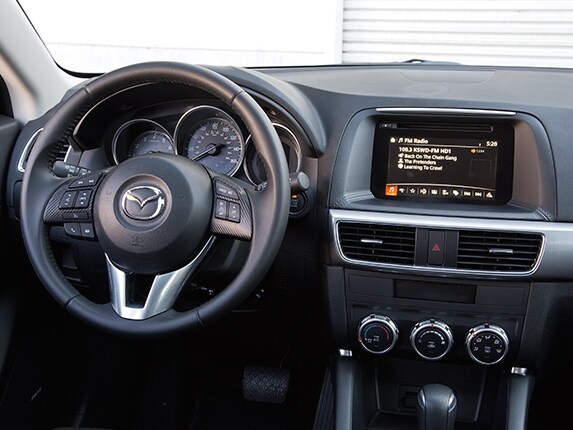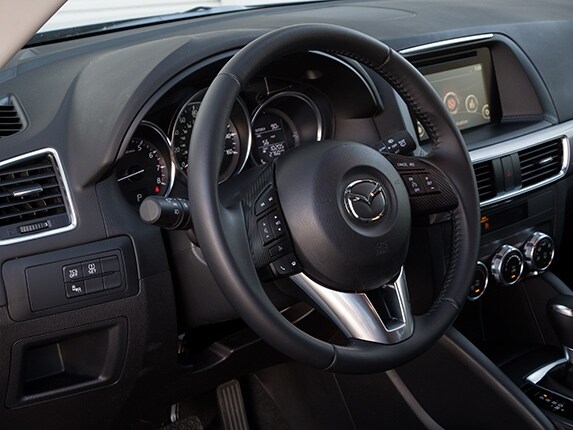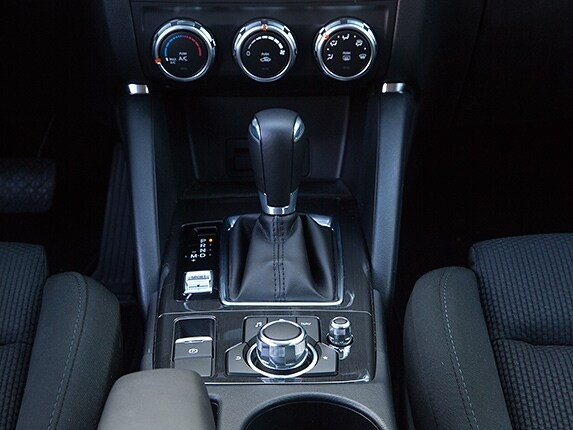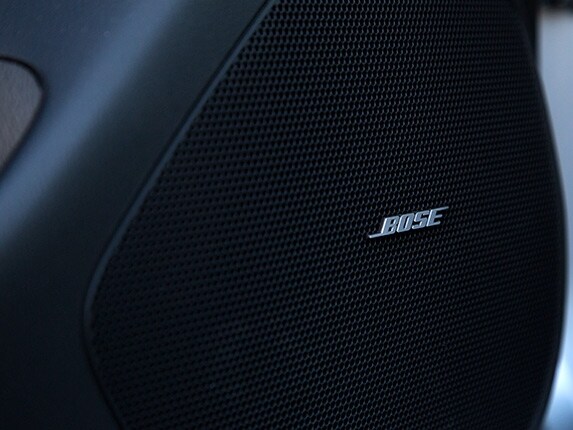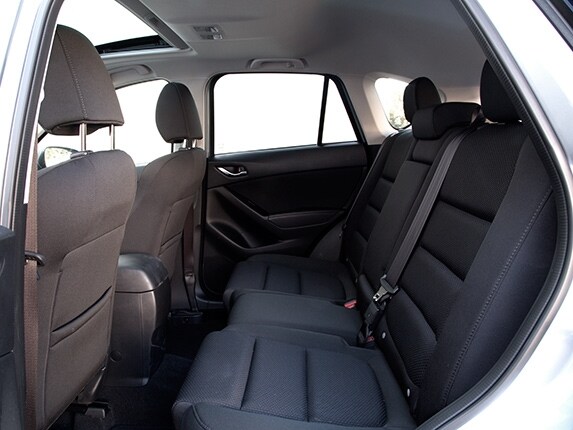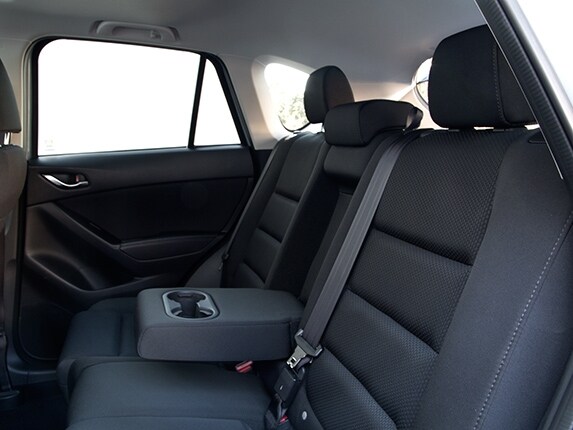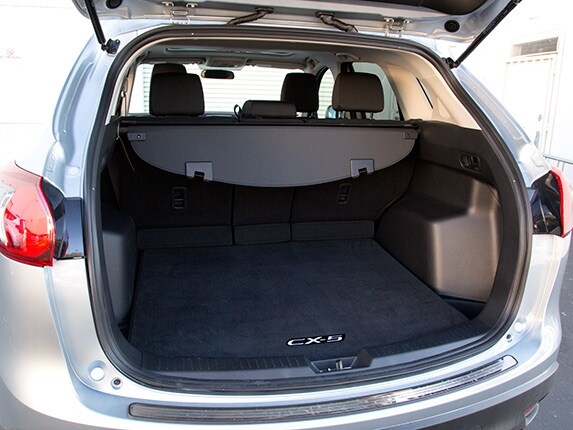 A Practical Crossover with Sporty, Car-Like Attitude
Like so many of the cars Mazda makes, the CX-5 is arguably the most stylish, most fun-to-drive entry in its segment. Shoppers might be surprised to learn that it's also among the most fuel-efficient small SUVs, and it's now one of the tech-savviest, too, thanks to an impressive update for the 2016 model year.
Driving the CX-5
The CX-5 manages a careful balance between sport and utility; as evidence of that, the CX-5 is one of the few SUVs available with a manual transmission. And, as our 2016 Mazda CX-5 full review indicates, it's a good balance. "The 2016 CX-5's real standout trait is its suspension, which enables cornering more akin to a sporty car. Improvements in mitigating noise, vibration and harshness have made this nimble SUV feel more refined."
Build and Price Your Own
The entry-level CX-5 Sport, equipped with the aforementioned manual transmission, starts at just under $23,000. For those wanting more traditional comforts and conveniences, Mazda walks you up to their top-of-the-line Grand Touring, which tops out above $33,000. Build and price your own 2016 Mazda CX-5 right here at KBB.com to unlock valuable information like Fair Purchase Price, 5-Year Cost to Own and more.
One of the Best
For its unique combination of style, fun and practicality, the Mazda CX-5 was recognized on our most recent list of the 10 Best SUVs Under $25,000, is on our list of the 10 Most Fun SUVs, is listed as one of our 10 Best All-Wheel-Drive Vehicles Under $25,000, and remains one of the 10 Most Fuel-Efficient SUVs at any price -- and that price is low enough to put the CX-5 on KBB's list of the 10 Most Affordable SUVs.
Compact Comparison
The 2016 Mazda CX-5 took part in our most recent Compact SUV Comparison that took KBB staffers on a 700-mile journey to get to know six major players in this highly competitive segment.
Consumer Reviews
CX-5 owner and KBB.com visitor gazella describes the good-natured family rivalry that was caused by the CX-5: "It drives so great that there's a competition among family members to drive it. Infotainment system is great too, it was redesigned for 2016 model. I love it being all LED - headlights are so bright! The only thing that is missing is live traffic in GPS." Read more Mazda CX-5 consumer reviews.
Others to Consider
The 2016 Mazda CX-5 is definitely a favorite of the KBB.com editors, but that doesn't mean it's the best choice for everyone. Check out our Compact SUV Buyer's Guide to become an instant expert on the category.