Lotus Elan Concept -- Paris Auto Show
by
KBB.com Editors
|
October 12, 2010 8:56 AM
To be positioned between the Elite and the Esprit and spoiling for a fight with foes like the Porsche 911, the Lotus Elan is set to make a return appearance to the lineup in the fall of 2013. Referred to as "the beating heart of the new Lotus lineup," this mid-engine/rear-drive GT will come with seating for two but also have a 2+2 option to enhance its utility and provide the same kind of visual presence, aluminum-intensive construction and technological advancement as the automaker's other new offerings.
Motivation for the 2014 Lotus Elan will come from a 4.0-liter force-fed V6 that can make up to 444 horsepower and 343 lb-ft of torque when fitted with the available KERS (Kinetic Energy Recovery System) package. Backed by a seven-speed dual-clutch automated manual transmission, it will send the 2,855-pound Elan streaking from 0-60 mph in 3.5 seconds with KERS or 3.9 ticks in conventional form and give it with a top speed estimated at 193 mph.
>2010 Paris Auto Show Home
>Mini Scooter E Concept - Paris Auto Show
>2011 Honda Jazz Hybrid - Paris Auto Show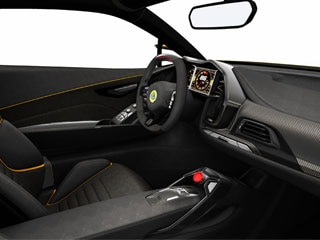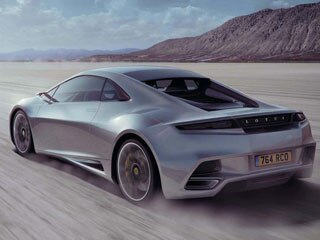 Calling the car perfect for both road and track use, Dany Bahar, chief executive officer of Group Lotus, believes that "The 2013 Elan will convert people to Lotus, I would challenge people not to become addicted to driving it. It will also go a long way towards dispelling the old misconceptions about this class, that in order to have high performance you must sacrifice usability -- those days are gone." Starting price for the 2014 Lotus Elan is expected to open around $120,000 in Europe.