Lincoln MKZ Concept - 2012 Detroit Auto Show
by
KBB.com Editors
|
January 9, 2012 7:04 PM
With a look that "strongly hints" at the 2013 production model that will go on sale later this year, the Lincoln MKZ Concept rolled into the 2012 Detroit Auto Show ready to start a bold new era for the historic division. "With the Lincoln MKZ Concept, we are not introducing a new car. We are essentially introducing a new brand," said Derrick Kuzak, Ford Motor Company group vice president for Global Product Development. "The MKZ Concept is the next step in the reinvention of Lincoln, something we've been quietly but aggressively pursuing." Judging from reactions at the unveiling, it appears that effort was time well spent.
More from Detroit 2012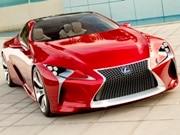 See the future as it looks from the 2012 Detroit Auto Show
More new cars
The exterior styling of the MKZ Concept embraces the concept of "elegant simplicity." It's a philosophy best manifested using just a few well-chosen strokes, according to Lincoln design director Max Wolff. Here, it takes the form of a new and more powerful exterior shape that also deftly incorporates a variety of heritage elements. Up front, the new signature face features more delicate multi-element LED headlamps framing a new split-wing grille treatment that's been recast using horizontal rather than vertical bars in an homage to the design of the original 1938 Lincoln Zephyr. A sweeping roofline - dramatically crowned with a full glass panoramic roof - helps set the MKZ Concept apart from a conventional three-box design while adding to the car's decidedly aerodynamic character. A strong shoulder line, tastefully rendered side mirrors and 20-inch alloy wheels with 245/35 tires enhance the profile of the MKZ Concept while its rear view is accentuated by a thin full-width LED taillamp treatment and chrome exhaust tips that are integrated into the lower valance panel.
Described by Wolff as "open, warm and inviting," the cabin of the Lincoln MKZ features individual seats for four and is awash in a tasteful mix of polished poplar wood, bright/satin-finish aluminum and fine leather. Its flowing dash configuration recalls the new front-end graphic and is some 30 percent more compact than a conventional design while a large, tiered center console offers enhanced utility.
More from Detroit: New 2013 Ford Fusion set to shake up midsize sedan segment
Intended to appeal to a younger and more diverse group of buyers, the MKZ Concept also features a number of new production-ready tech touches including a pushbutton gear selector for the automatic transmission, plus a 10.1-inch Thin Film Transistor (TFT) LCD display positioned ahead of the driver and a user-friendly 8.0-inch LCD central touchscreen, both of which are integrated with the latest version of MyLincoln Touch.
Only a few select tech details were released about the all-new platform that underpins the Lincoln MKZ Concept. Its 112.2-inch wheelbase and 194.1-inch overall length are each nearly five inches greater than the current MKZ, and the architecture is capable of accommodating either front- or all-wheel drive configurations. Like the revamped 2012 Lincoln MKS and MKT models that made their appearance in Los Angeles last November, the MKZ Concept's engineering brief also included the new Lincoln Drive Control technology as well as the division's Continuously Controlled Damping (CCD) adjustable suspension. While no powertrain specifics were presented, you can expect to see EcoBoosted engines play a major role in the production version of what will clearly be a dramatically remade next-generation 2013 Lincoln MKZ.
2012 Detroit
Auto Show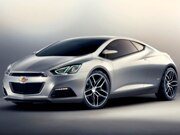 See something new from the big show
Coming cars
10 Cool Cars Under $18k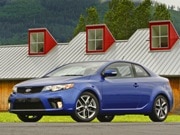 Go cheap, stay cool with our 10 Coolest Cars Under $18,000
Coolest cars
10 Used Cars Under $8k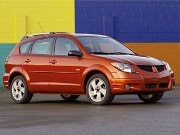 Our 10 Best Used Cars Under $8,000 may be the 10 smartest buys out there
Best used cars