Lexus and Mini top latest J.D. Power Dealer Satisfaction Study
by
KBB.com Editors
|
March 15, 2012 2:13 PM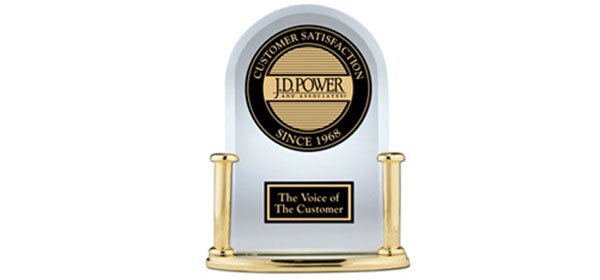 According to the J.D. Power and Associates 2012 U.S. Customer Service Index (CSI) Study, owners of Lexus and Mini vehicles are the happiest with their overall dealer experiences. Both brands remain at the top of the ratings index in this critical area of customer interaction: Lexus for the fourth consecutive year among Luxury Brands as well as in the overall rankings and Mini notching its second straight number one spot among Mass Market Brands.
Based on responses from over 84,000 owners and lessees of 2007-2011 model-year vehicles from around the world, the 2012 J.D. Power CSI rankings evaluate overall dealer service performance during the first three years of new-vehicle ownership, a window that typically represents the majority of the vehicle warranty period. Brand rankings are based on scores in five keys areas: actual service quality, the service initiation process, the service advisor, the overall service facility and vehicle pick-up.
Lexus, which earned an 861 CSI score and was deemed particularly strong in the areas of service initiation, service facility and service quality, bested Cadillac (852), Jaguar (849), Acura (838) and Porsche (836) in the Luxury Brand rankings. Bolstered by its performance in service quality, service advisor, service facility and vehicle pick-up, Mini earned an 809 CSI mark to top Buick (805), GMC (803), Chevrolet (801) and Hyundai (791) among the Mass Market Brands.
Based on a 1,000-point scale, the latest Power CSI data indicated that overall satisfaction with dealer service had improved by 19 points in 2012, with all five study measures reflecting at least some increase. It also found that among the 33 brands measured, 28 showed improvement in service satisfaction from 2011 and eight were up by at least 20 points. The biggest gainers were Nissan (+43), Audi (+34) and Toyota (+31).
"Steady improvements in vehicle quality, longer intervals between recommended service visits and a higher mix of maintenance service events have had a positive effect on overall dealer service satisfaction," said Chris Sutton, senior director at J.D. Power and Associates. "Moreover, manufacturers and their dealers have instituted broad-based customer service improvement initiatives to increase satisfaction with both the purchase experience and after-sales service, with the understanding that a substandard service occasion can and will impact their ability to make a future vehicle sale or gain repeat service business."
For a comprehensive look at the results of the J.D. Power and Associates 2012 U.S. Customer Service Index (CSI) Study, visit www.jdpower.com.