Kia expands Apple CarPlay to 2017 Sportage and 2016 Optima
by
Bob Nagy
|
May 13, 2016 1:25 PM
Kia has announced it will add Apple CarPlay compatibility to two more of its models, the 2017 Sportage SUV and the 2016 Optima sedan, when the vehicles arrive in dealers during the second quarter. CarPlay will be available to buyers of either Kia equipped with a compatible navigation system or UVO3 telematics. Equally important, the automaker confirmed that owners who have already purchased one of these qualifying models will be able to add Apple CarPlay via an update downloaded from myuvo.com starting in the third quarter. Till now, the 2017 Sorento is the only Kia to be available with Apple CarPlay, although availability on more models will be announced later.
Also: Class of 2017 – New Cars Ready to Roll
"The arrival of CarPlay compatibility follows on a promise we made when Optima launched last year. These running changes and available downloads will seamlessly bring iPhone's easy-to-use interface and functionality to our newest and best-selling models," said Henry Bzeih, Managing Director Connected & Mobility Services, KMA.  "Kia is taking the UVO platform to yet another level of enhancement by extending the customer's personal mobility technologies safely and easily into a Kia vehicle."
More Kia News…
All-new 2017 Kia Cadenza unveiled with more style, new features
2017 Kia Niro Hybrid Utility Vehicle to offer high-mileage fun
What's a fair price to pay for this vehicle?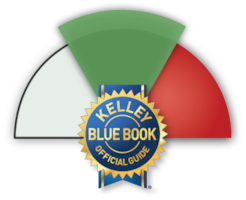 What's a fair price to pay for this vehicle?
We'll show you.
Find this Vehicle Near You
Kia
dealers with this vehicle in stock
Kia Optima
vehicles for sale within 75 miles