KBB.com: What Suzuki shoppers should know before they buy
by
KBB.com Editors
|
November 8, 2012 8:10 AM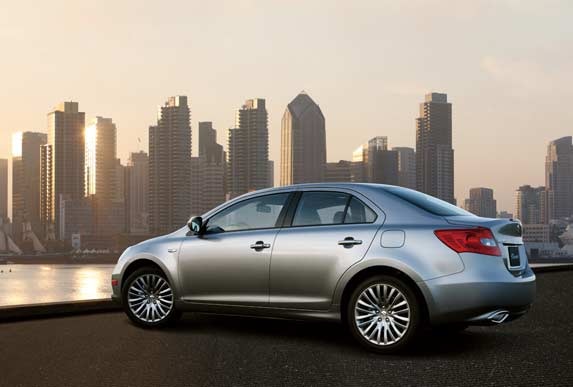 Earlier this week, American Suzuki Motors Corporation (ASMC) announced that it was going to cease selling cars and trucks in the U.S. and undergo formal reorganization through a Chapter 11 bankruptcy process. The situation represents a number of different possibilities for both current and potential owners of these vehicles. Kelley Blue Book now expects that valuations on all used Suzuki models will experience a moderate decline in the realm of 3-5 percent by year's end. While significantly beyond the 1-2 percent drop anticipated for the rest of the industry, Alec Gutierrez, senior market analyst for automotive insights, Kelley Blue Book, says that two factors will work to substantially mitigate the overall impact. First, Suzuki has confirmed it will continue to provide replacement parts and honor all existing warranties on these products. Second, Suzuki already is one of the most affordable brands on the secondary market and there's not much more room for prices to drop further.
"As 2013 rolls around, we expect to see Suzuki's values stabilize, since its models likely will remain appealing to those consumers seeking the most affordable vehicles available for sale," notes Gutierrez.
As for buying one of the roughly 3,500 remaining new Suzuki Kizashi, SX4, Equator or Grand Vitara models currently in stock, KBB.com anticipates that consumers will be able to strike some rather attractive deals due to what will probably be substantial discounts and incentives. However, Gutierrez cautions these financial enticements likely will come from individual dealers based on their remaining inventories rather that from AMSC, so it's important to check out all of the Suzuki sales points in your area to find out what's available and at what price.