Kbb.com, kbb.com Videos Win Awards
by
KBB.com Editors
|
November 18, 2009 4:47 AM
Recognition from others is always pleasing; recognition from experts in your field is even more pleasing, so there is a reason we at kbb.com are beaming. In the recent W³ awards, sanctioned and judged by the International Academy of the Visual Arts, Kelley Blue Book's Web site, kbb.com, was honored with a Gold Award and two recent kbb.com videos were honored with Silver Awards. We see all three awards as indications that we are fulfilling our quest to provide you with useful, accurate, engaging information in an easy-to-understanding and visually pleasing manner. Since Kelley Blue Book first took its unmatched automotive valuation information to the Internet nearly 15 years ago, kbb.com has been acknowledged as a "must-visit site" by potential new- and used-vehicle buyers and sellers. The Trusted Marketplace, a new online car shopping experience that guides consumers to the vehicle that best matches their needs, is just one of the features kbb.com has added recently to make the car-buying experience better.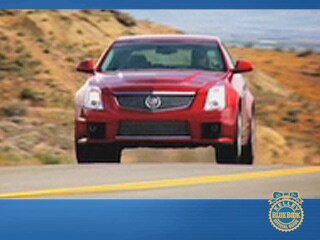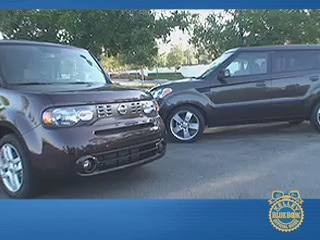 Another feature that aids in the vehicle research and buying experience is video. These days, Web sites are littered with auto-related videos, and we are proud of the fact that our videos have staked out the high ground of providing accurate, useful information in an engaging format. And now we are equally proud that a couple of our recently produced videos have received prestigious W³ awards, which are judged by an invitation-only body of top-tier professionals from leading media, interactive, advertising and marketing firms.
The award-winners are the "Cadillac CTS-V" feature video and the "Kia Soul and Nissan Cube Go Head-to-Head" feature video. Along with nearly 400 other auto-related videos produced by kbb.com, the two videos are available in the kbb.com Video Library.
The Cadillac CTS-V lends itself to video coverage because of its bold style and riveting performance credentials. With 556 horsepower on tap from its supercharged V8 engine, the CTS-V is a driving machine that demands attention. Perhaps less imposing but equally interesting are the distinctive styles of the Nissan Cube and Kia Soul. Love them, or hate them, each vehicle has its own fans and detractors. Our head-to-head video showcases both vehicles as blueprints to the future in terms of utility and technology, and it encourages our visitors to express their opinions.