KBB Interview: Chevy's Darin Gesse on Bolt and Volt
by
KBB.com Editors
|
March 2, 2016 2:00 PM
Chevy Bolt 'Unlocks Code' for Better Range
The upcoming Chevrolet Bolt electric vehicle will offer shocking range at a shocking price. In this audio interview Darin Gesse, Chevrolet's Product Marketing Manager for Electrified Vehicles, describes how General Motors has been able to engineer a vehicle that will deliver 200 miles of driving on a single charge while being available for a net cost of about $30,000. That is a feat that has eluded every other mainstream automaker thus far. Speaking with KBB's Executive Editorial Director Jack R. Nerad on the floor of the Chicago auto show, Gesse also talks about the second-generation Chevrolet Volt and outlines its many advances over the original. With fuel prices at 10-year lows, both Volt and Bolt might face significant headwinds in the market in the short term, but their engineering excellence points to features and components we are likely to see in future vehicles. 
What's a fair price to pay for this vehicle?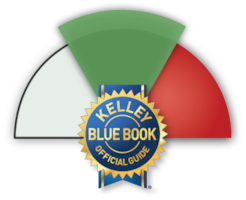 What's a fair price to pay for this vehicle?
We'll show you.
Find this Vehicle Near You
Chevrolet
dealers with this vehicle in stock
Chevrolet Volt
vehicles for sale within 75 miles