Jaguar, Lotus and VW get Concept Car of the Year kudos
by
KBB.com Editors
|
June 22, 2011 1:17 PM
Dream machines from three European automakers rolled off with top honors in the 2011 North American Concept Car of the Year Awards this week, with the stunning Jaguar C-X75 emerging as the best of the best, winning both the Concept Car of the Year and the Most Significant Concept Vehicle of 2011 laurels. The Lotus Eterne copped the 2011 Production Preview Vehicle of the Year and the Volkswagen Bulli was deemed the 2011 Concept Truck.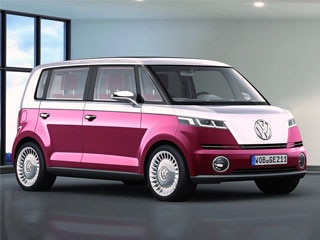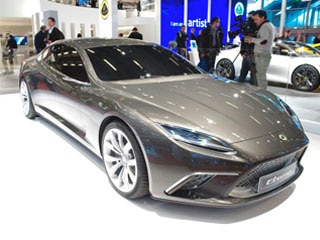 Established to recognize vehicles that have the greatest likelihood of influencing the future direction of the auto industry, the 2011 competition involved a field of 29 concepts that made their North American debuts this season at shows in Los Angeles, Detroit, Chicago, Toronto, and New York. A panel of over two dozen jurors collectively made the final call in each of the categories.
The twin wins for the Jaguar X-C75 Concept are icing on the cake for this all-wheel-drive range-extended hybrid that handily bested the Audi Quattro, Mazda Shinari and Porsche 918 RSR Hybrid. Earlier in the year it earned consensus best-in-show honors at its world premiere in Paris. Since then, Jag has confirmed plans to put a version of the X-C75 into limited production starting in 2013.
"We are extremely proud to have been named the Most Significant Concept Car of the Year," said Ian Callum, Design Director for Jaguar. "We're at our best when we're breaking the mold -- making our cars stand out for all the right reasons. The C-X75 is an exciting project for us and a clear statement of Jaguar's intent to continue creating bold, innovative and beautiful performance cars."
Although its first-ever four-door model proved a bit more controversial selection, the Lotus Eterne did outpoint the BMW 6 Series and Ford C-MAX Grand as well as its own sibling, the Lotus Elan prototype, to get the nod as best Production Preview Vehicle, a category contested by models that have already been announced or are planned for series build. It too, originally bowed in at the Paris Auto Show along with five other upcoming Lotus offerings.
Dany Bahar, chief executive officer of Group Lotus, who describes the Eterne as "revolutionary" notes: "There is nothing else like it out there in terms of design, capacity and performance...it's not an evolution of an existing two-door model, it's a deliberate and considered stand-alone creation. It's the ultimate four door sports car."
First seen at Geneva, the electric-powered/front-drive Volkswagen Bulli offers space for six and the potential for fitting a variety of fuel-efficient gasoline/diesel alternatives should some version ever actually make it to production. This nifty neo/retro exercise that recalls the original 1950's-era VW Microbus took the measure of the Ford Vertrek, GMC Sierra All Terrain and Kia KV7 to take the 2011 Concept Truck of the Year win.