Jaguar C-X17 Concept SUV teased for Frankfurt
by
Bob Nagy
|
September 5, 2013 12:12 PM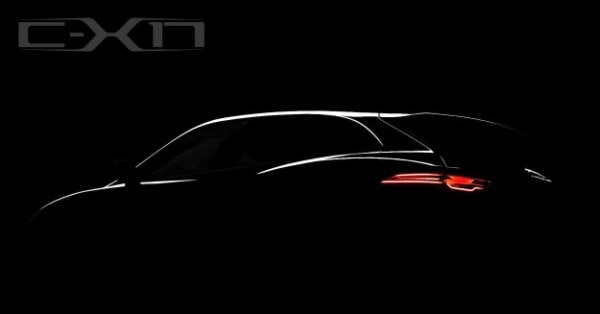 While hard facts are few, we do know the Jaguar C-X17 Concept previewed in this teaser image is due for a formal reveal next week at the Frankfurt Auto Show. All the automaker will formally confirm at this point is that this "design study" is based on its new, highly advanced, modular aluminum platform and that it "illustrates the diversity of vehicles that could be produced using this architecture, which underpins the innovative future of the Jaguar brand."
Unofficially, the C-X17 Concept is the precursor of a long-rumored Jag sport activity vehicle that would square off against rivals like the Audi Q5, BMW X3 and Mercedes-Benz GLK-Class. Heavily disguised but still recognizable prototypes of this primo crossover have been spotted testing in Europe, although Jaguar has yet to confirm the actual name of the production vehicle or its on-sale date -- which is believed to be sometime in late 2015. In addition to creating its first crossover/SUV, Jaguar is developing a new compact sedan that also will be spun off of this versatile architecture and should be turning up in showrooms at about the same time.
More Crossover Concepts...
The BMW Concept X4 previews the automaker's next SAV
The Honda Urban SUV Concept will become a production model later this year
The Subaru VIZIV Concept offers a look into the automaker's design future