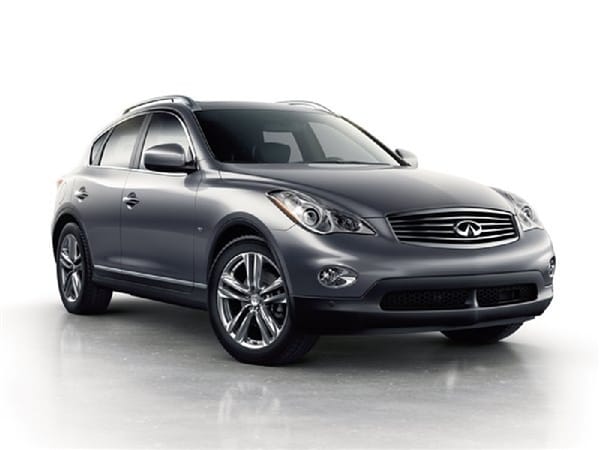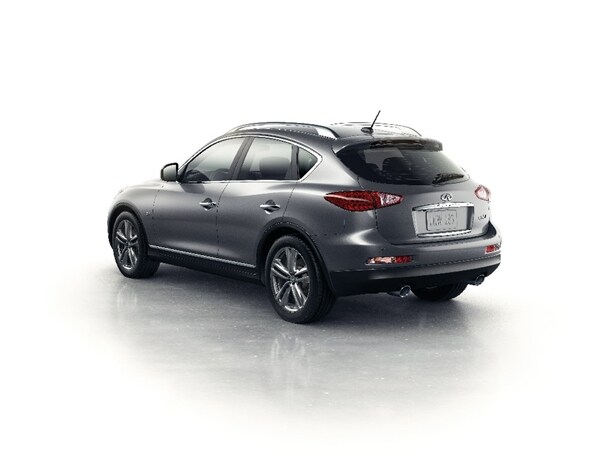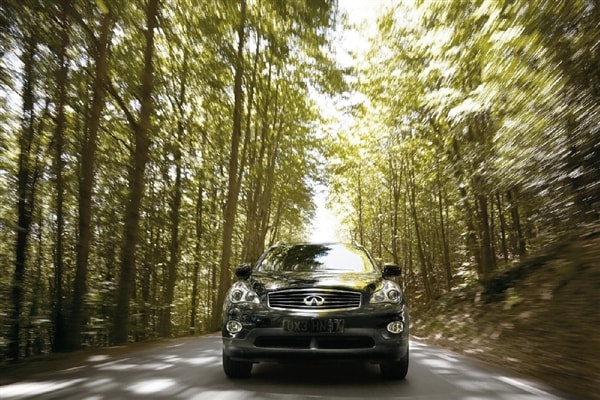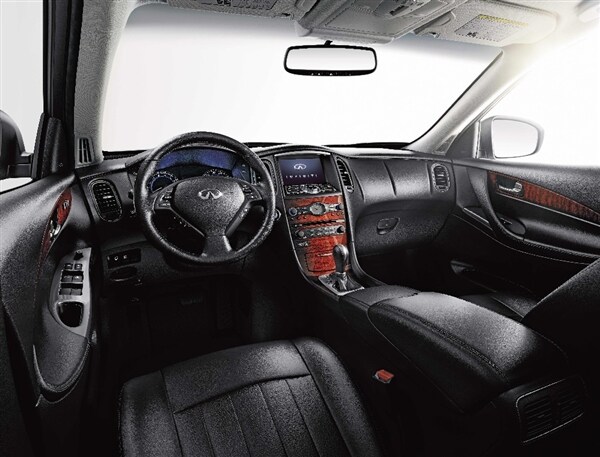 High-tech solutions in a curvaceous, sedanlike skin.
Infiniti put its unique spin on the compact luxury SUV segment with the QX50 (previously known as the EX). The driving experience is reminiscent of the Q50 sports sedan on which it is based and the styling is similar as well. The QX50 also has some of the coolest tech features in the segment, including the terrific Around View Monitor to make parking easier, Intelligent Cruise Control with available automatic distance control and brakes that anticipate the possible need for a sudden emergency stop.
Driving It
From our full review of the 2015 Infiniti QX50: "Because it shares the same underpinnings and suspension as the G Sedan, the 2015 Infiniti QX50 rides and drives very much like a high-end sports car. Its 3.7-liter V6 is as smooth and responsive as any we've tested and the standard 7-speed automatic transmission delivers seamlessly smooth gear changes."
First-Rate Features
The QX50's available Intelligent Cruise Control adjusts vehicle speed according to the vehicle ahead, Lane Departure Prevention pulls you back into your lane should you inadvertently drift out, and Infiniti's fantastic Around View Monitor makes parking easier by providing a bird's-eye view of the vehicle.
Build and Price
You can get into an Infiniti QX50 for less than $36,000 to start, or you can spend nearly $48,000 for the Journey trim with all-wheel drive. Build and price your own 2015 Infiniti QX50 to unlock its Fair Purchase Price, 5-Year Cost to Own and more.
From the Owners
The name may have changed from Infiniti EX to Infiniti QX50 for 2014, yet the reviews remain the same: very positive. Here's what Jim has to say about the Infiniti: "Wonderful car if you don't need a lot of cargo space. It has been trouble free and drives better than any vehicle I have ever owned, including sports cars. It corners beautifully and has all the acceleration you could ever need. The styling and materials are top notch." Read more reviews of the Infiniti QX50/EX here.
More Small Luxury SUVs
This popular segment has grown to more than 10 vehicles strong, with each of the entries appealing on a variety of levels. Visit our Luxury Compact SUV Buyer's Guide to have a look at all your options.