Infiniti Q60 Concept to debut in Detroit
by
Bob Nagy
|
December 15, 2014 12:57 PM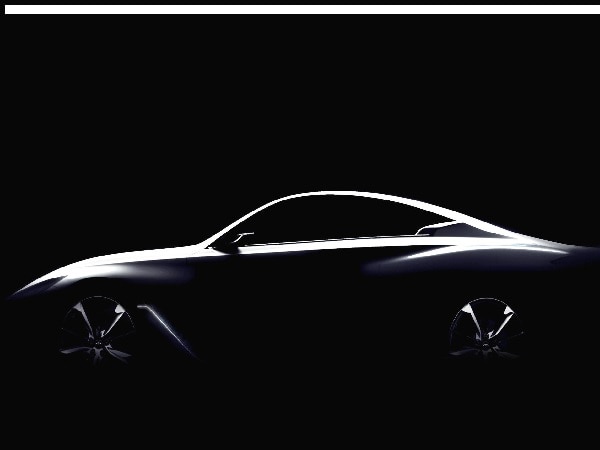 Set for its global unveiling at the North American International Auto Show, the Infiniti Q60 Concept previews the next-generation Q60 coupe. Although few details accompanied this moody teaser, Infiniti's cool compact Coupe is expected to share much with the current Infiniti Q50 Sedan - which like the existing Q60 began life wearing a G37 badge. However, while the 4-door received its design makeover --and new nomenclature -- for the 2014 model year, the recast Q60 will launch as a 2016.
Also: The Class of 2015 -- New Vehicles Ready to Roll
No word yet on powertrains for the new Q60 - including whether it will offer the Q50's hybrid, or if it will ultimately spawn a Convertible variant. Infiniti is confirming that the Q60 Concept's edgier and more muscular exterior cues, aggressive overall proportions and prominent wheel arches "foreshadows the strong visual consistency" that will be a key ingredient in styling other future members of its lineup.
More Concept Vehicles...
The Lincoln MKX Concept will spawn a new mid-size SUV due here in 2015
Nissan's Sport Sedan Concept is a precursor of the next-gen Maxima
Toyota's Urban Utility Concept is loaded with potential