Hyundai and Kia voluntarily lower EPA ratings on several models
by
KBB.com Editors
|
November 2, 2012 3:00 PM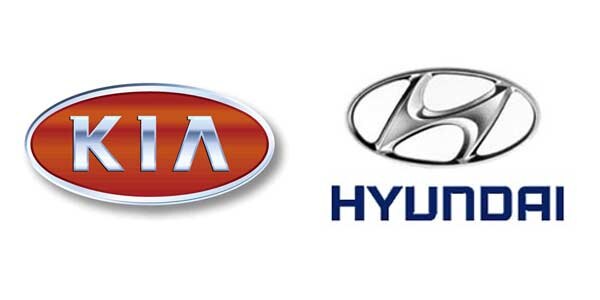 Citing "procedural errors" that occurred during testing at their joint evaluation facility in Korea, Hyundai Motor America and Kia Motors America have agreed to voluntarily adjust the fuel economy ratings on approximately 900,000 - or roughly 35 percent -- of the 2011-2013 vehicles that have been sold in the U.S. through October 31, 2013. That decision, which was made after discussions with the U.S. Environmental Protection Agency, will lower the current combined Hyundai/Kia fleet average by an average of three percent -- from 27 to 26 mpg. The move also drops the highway stat on the most fuel efficient models below the benchmark-for-bragging-rights 40-mpg level. As a result of these reductions, the automakers have established a comprehensive reimbursement program intended to fully compensate anyone who has purchased one of the vehicles in question.
"I sincerely apologize to all affected Hyundai and Kia customers, and I regret these errors occurred," said Dr. W. C. Yang, chief technology officer of Hyundai/Kia research and development. "Following up on the EPA's audit results, we have taken immediate action to make the necessary rating changes and process corrections." These discrepancies happened as the result of improper assessments made during the "coastdown" portion of the EPA testing cycle. That part of the regimen simulates aerodynamic drag, tire rolling resistance and drivetrain frictional losses which are then translated into technical data used to program test dynamometers that generate EPA fuel economy ratings.
The reimbursement program, available to both current and former owners of all Hyundai/Kia vehicles impacted by these EPA mileage revisions, is designed to cover the additional fuel costs associated with the mpg changes. Under its terms, current owners will receive a personalized debit card that will reimburse them for the difference in their vehicle's EPA combined fuel economy rating, based on the fuel price in their area and their own actual miles driven. They'll also receive an additional 15 percent to acknowledge the inconvenience created by this issue and will be able to refresh their debit card for as long as they own the vehicle. Prior owners who have already sold their cars will also be reimbursed using the same formula. Additional information about all aspects of the reimbursement program and a complete list of eligible vehicles can be found at www.HyundaiMPGinfo.com and www.KiaMPGinfo.com.