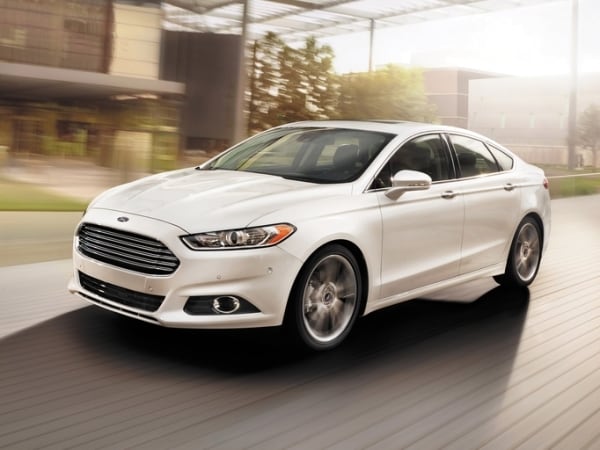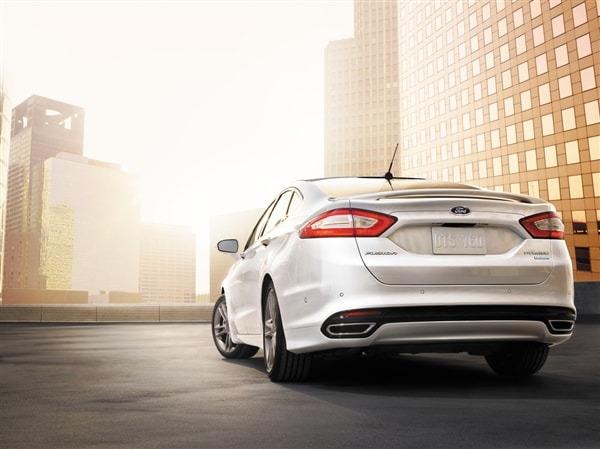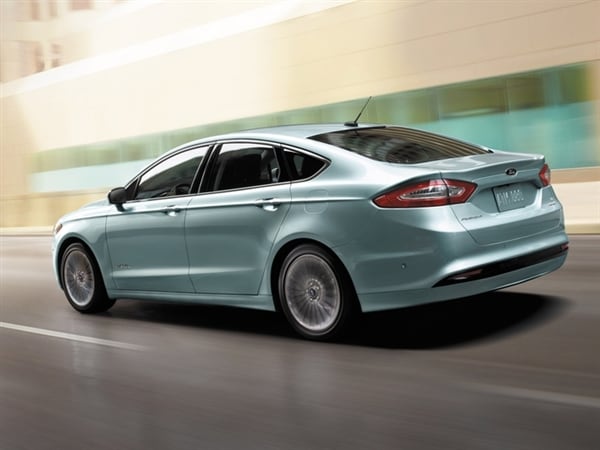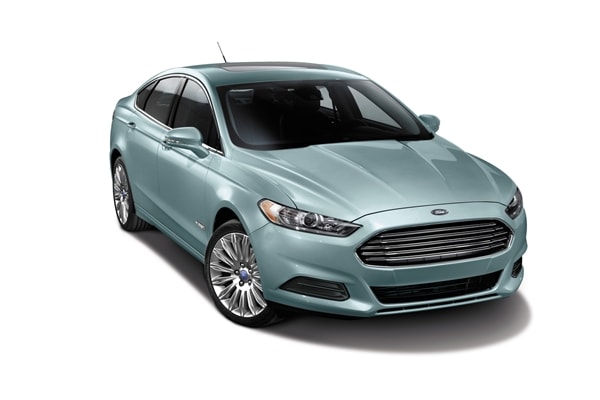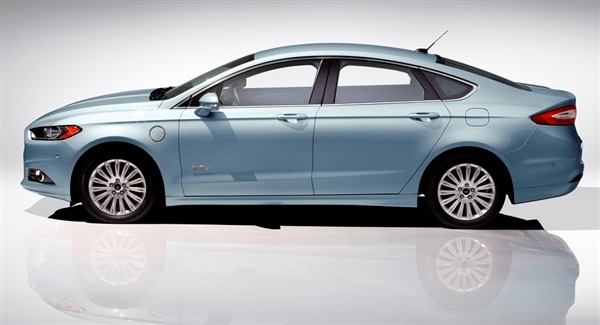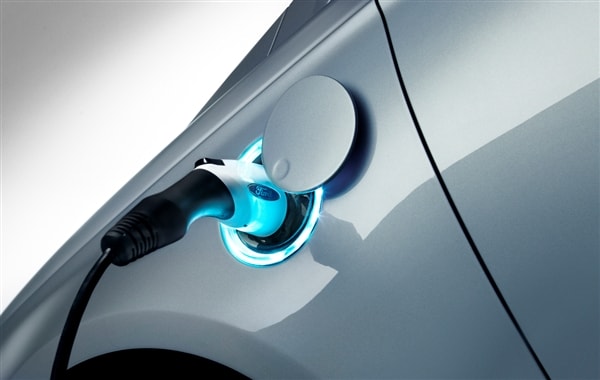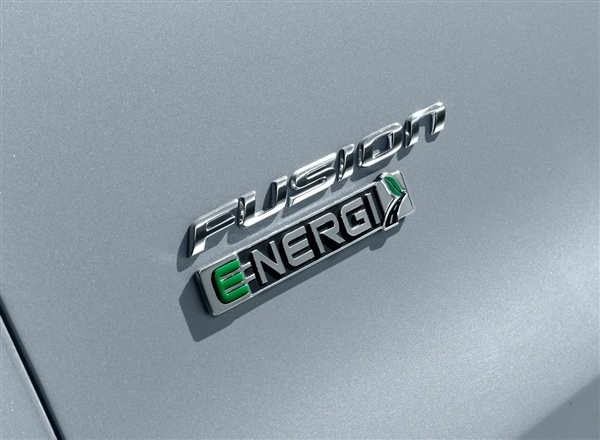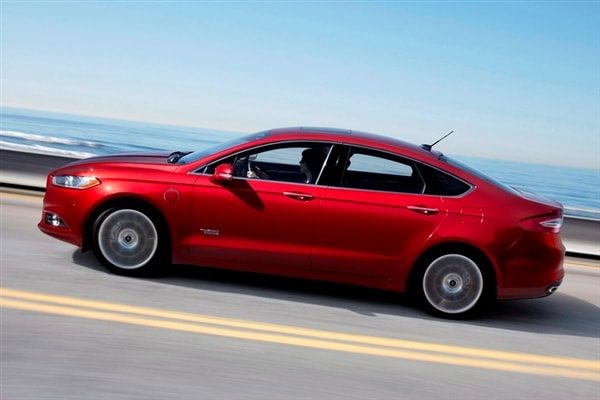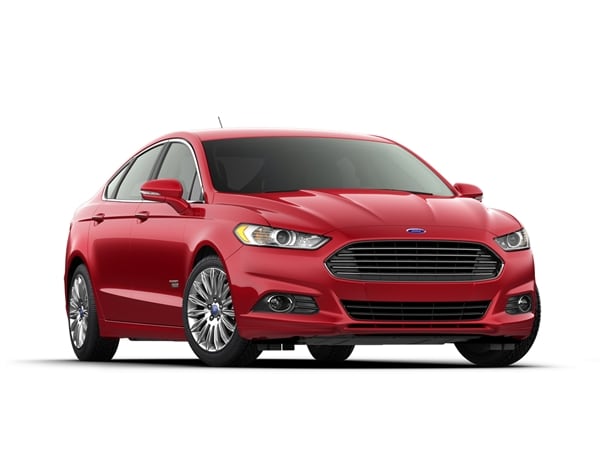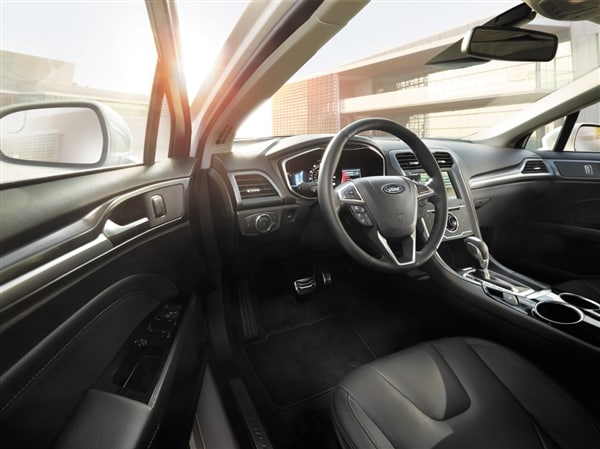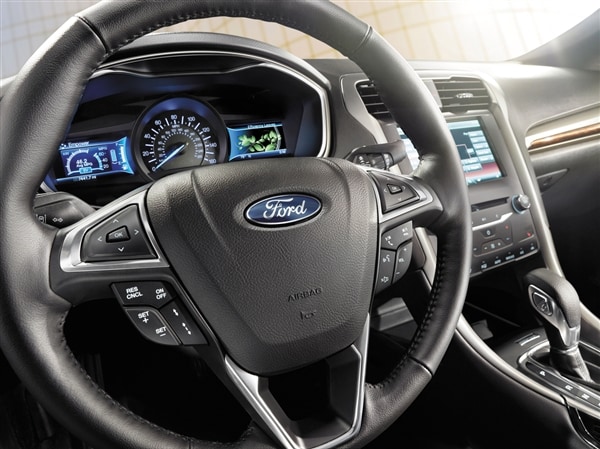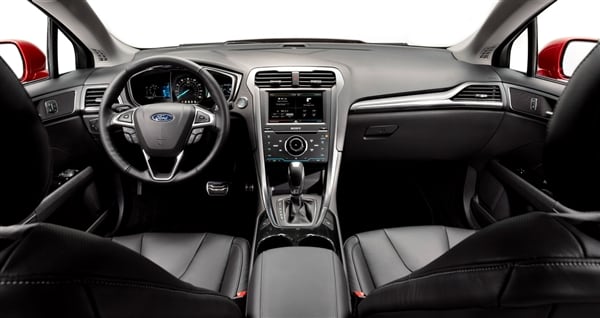 Quite literally, the Ford Fusion has something for everyone.
The 2014 Ford Fusion has already won the midsize sedan beauty contest, strutting out like a car that costs tens of thousands more. What's even more fun than staring at it, however, is watching the Fusion prove itself worthy of our imagination in so many other ways that go far beyond skin deep. For starters, the other top dogs in this class -- Toyota Camry, Honda Accord, Nissan Altima, and Chevrolet Malibu -- don't offer all-wheel drive as a possibility. The Fusion is also one of the sportiest handlers of the bunch. However, you're even covered if you get your thrills from good fuel economy, as there are few midsize sedans that can beat the Fusion Hybrid's 42 mpg figure. Fusion pricing lands right on top of the 2014 midsize class leaders, so you won't find a shocking bargain, but you will be driving a car that feels more luxurious than the other players in the game.
Driving It
Our review of the 2014 Ford Fusion testifies reassuringly that a family car need not be yawn-inspiring: "If there is one area in which the 2014 Ford Fusion shines, it's the car's athletic driving character. The base 2.5-liter 4-cylinder isn't going to win you any drag races, but even at that level, the Fusion's excellent suspension setup gives it small-car handling in a big package. Move up to the 1.5-liter and 1.6-liter turbo engines and your inner enthusiast will be most pleased, especially considering you can still get a manual transmission on the SE model. But, it's the 2.0-liter turbo with its 240 horsepower that will make the most ardent V6 fan capitulate to this engine's superiority."
We Have a Winner: KBB Awards for the Ford Fusion
10 Best Sedans Under $25,000
"...automotive proof that beauty and brains can exist in a sedan's body."
2014 Best Resale Value Award - 3rd Place, Midsize Car Category
"With art-museum good looks, multiple driving personalities, and more engine/drivetrain setups than it's possible to count, the Ford Fusion is a solid choice."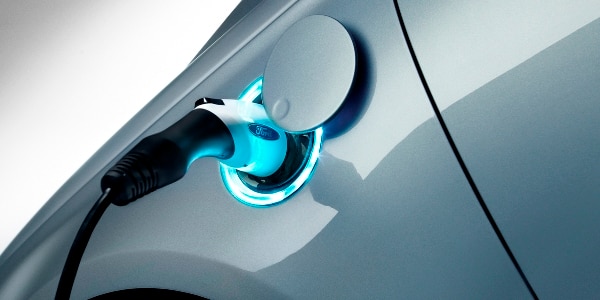 The answer to life, the universe and everything: 42 mpg
When the Environmental Protection Agency gives you credit for achieving 42 mpg in the city and on the open road, you've got some pretty strong bragging rights. The $27,000 Ford Fusion Hybrid owns those rights, plus an easy-going nature, so if only filling up once a week for your 110-mile round-trip daily commute sounds like heaven, well then, welcome to heaven powered by regular fuel. And if your drive to work is shorter and saner, the Fusion Energi -- a plug-in hybrid (meaning you can plug it in and charge it for short trips like a pure electric car, and/or also run it like a regular gasoline-powered hybrid) -- will take you 21 miles on electric power alone, and you'll almost never have to see a fuel pump.
You Can Afford a Ford Fusion
Kicking off at a few thin hairs under $23,000, the 2014 Ford Fusion knows its way around affordable elegance. From there, the pricing, standard-equipment and options story stretches all the way up to about $45,000 for the Fusion Energi Titanium plug-in hybrid. To equip and price the Fusion that's going to make you glad to be alive and driving -- and to find out the exact real-world price based on your location -- visit the Ford Fusion pricing area for pricing on new Fusion and Fusion Hybrid models, and the Ford Fusion Energi pricing area for pricing on the Fusion Energi plug-in hybrids.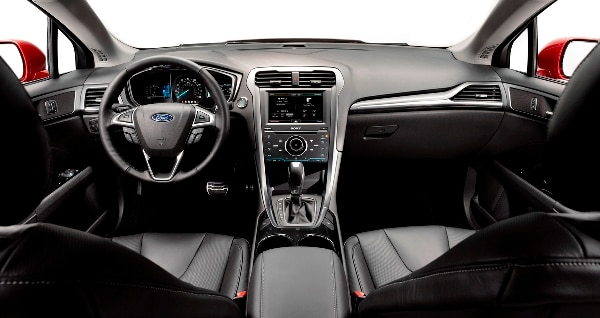 Watch the Video
If you're considering a Ford Fusion, watch our video about the current-generation Fusion twice -- once to fall in love with the looks, and once to become an instant expert on all things Fusion. We shot this video when the Fusion was new for 2013. It still applies to the 2014 model, but note the fuel economy for the Fusion Hybrid has been revised for 2014.
Don't settle for a great car, when the perfect car -- no regrets and all -- is within your reach:
The soundtrack to shopping for a midsize sedan in 2014 should be something glorious and anthemic: There has never been a better selection of family 4-doors on the market. If you want to explore your choices further on the way to finding the perfect car for you, your heart and your budget, take a vacation over to our 2014 Midsize Sedan page. We guarantee you'll find the one right answer for you.