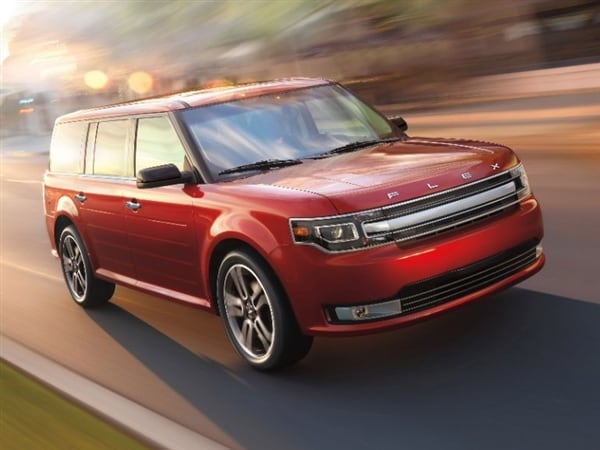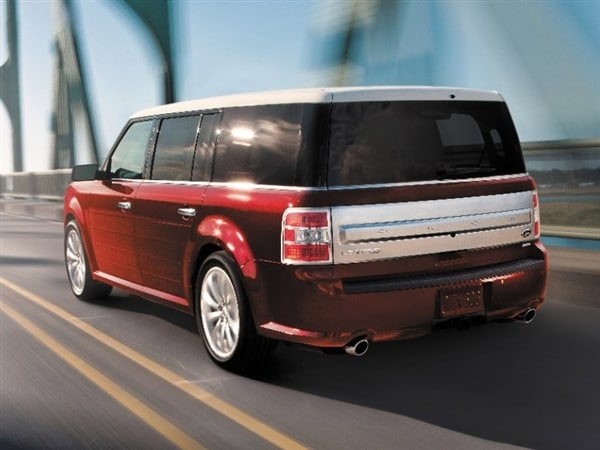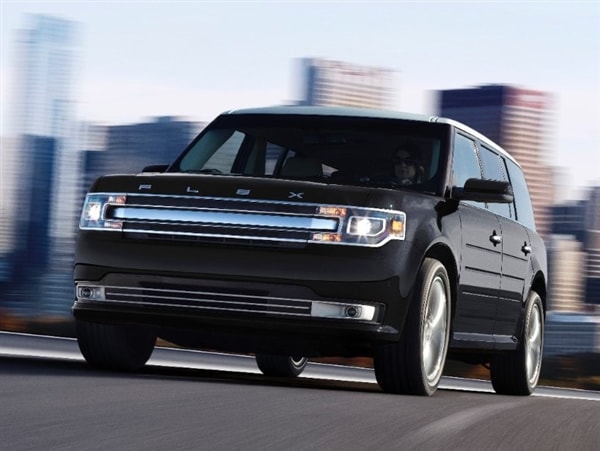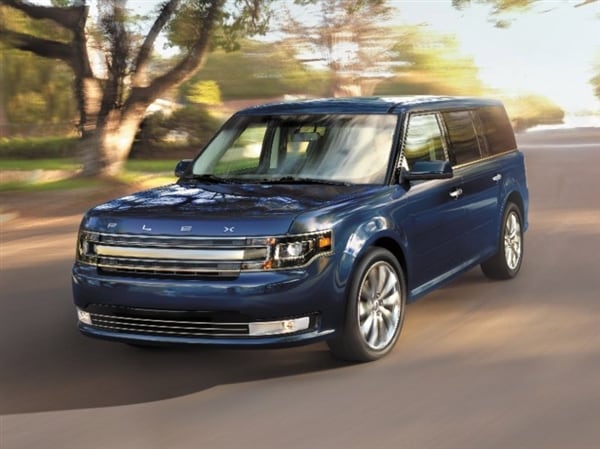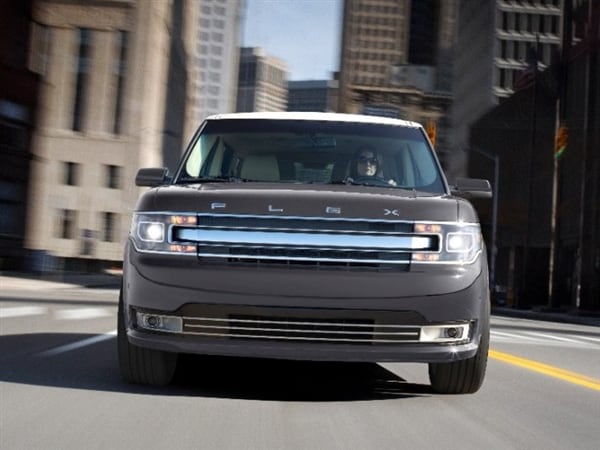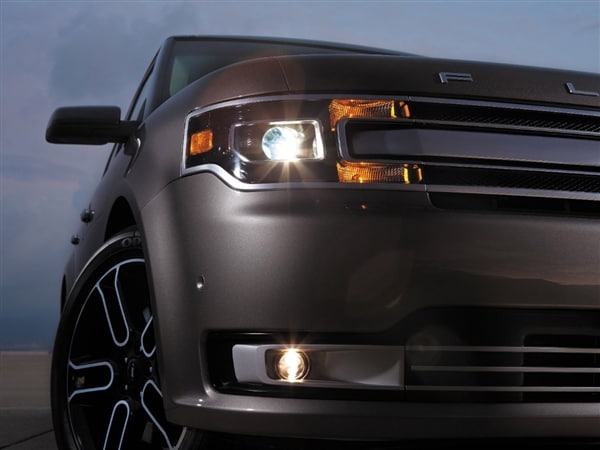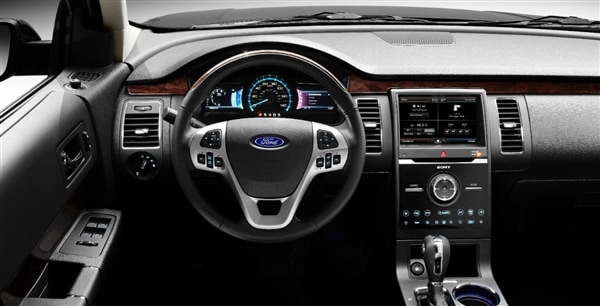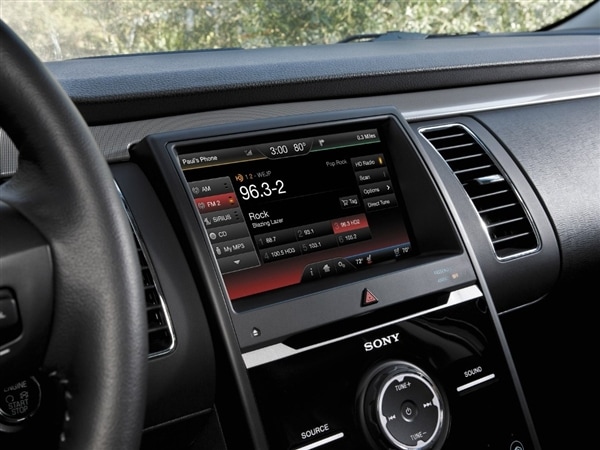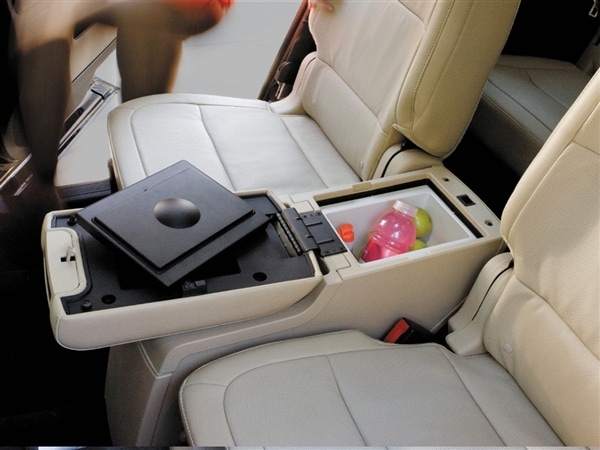 A rare alternative to rugged
The pitch for the Ford Flex goes something like this: Deep down, you know you're not actually going to be off-roading in whatever SUV you're eyeing, so why pretend? Is it really either that or a minivan? The Flex is essentially a modern SUV that found a way to drop the pretense in favor of car-like manners and a bit of cool. It's kind of a big, modern station wagon with a reasonably engaging ride, seating for seven and an assortment of modern amenities all wrapped in a decidedly distinctive, fun package. Because of its vague categorization and polarizing looks, however, the Flex gets overlooked by buyers who'd likely love it.
Driving champion

Whether you're more interested in ride or handling, the Ford Flex is one of the best-driving 3-row vehicles you can buy. In our full review of the 2014 Ford Flex we commented that it "manages to feel maneuverable and responsive despite its wide body and long wheelbase. Through tight turns, especially, it shows good poise, and its smooth ride and quiet interior help make for a pleasant driving experience. Sway and body roll are minimal thanks to taut suspension, big wheel and tire packages and the Flex's low-to-the-ground stance. Electric power steering often comes up short on feel, but this system works well."
Three-row hot rod
Cementing its status as the driver's choice in mainstream 3-row transportation, the 2014 Ford Flex is available with a 365-horsepower turbocharged V6 that transforms the people mover into a legitimate hauler. The standard 287-horsepower V6 is strong, too, offering power and efficiency in line with more traditionally styled 3-row crossover SUVs like the Honda Pilot, Chevrolet Traverse and Ford's own Explorer.
Style and substance
When you get right down to it, the Flex rides on its style and design. The "station wagon of tomorrow" exterior and distinctly modern interior environment strike a careful balance between functional family-hauler and edgy hipster-box. Available highlights include a massive, four-panel Vista skylight up top and an actual refrigerator between the second-row captain's chairs.
Flex that wallet
The 2014 Ford Flex starts around $32,000 and offers enough upgrades to stretch all the way into the $50,000 range. Build and price your own Flex to see how much yours would cost.
Owners' favorite
Every Flex owner we talk to loves it, it gets a 9.1 out of 10 consumer rating at KBB.com (last time we checked), and our Ford Flex consumer reviews feature over-the-top praise like this: "Absolutely the most innovative and satisfying driving experience ever. Quiet while driving with superb handling...feels like the safest ride on the road. Interior is technologically advanced and comfortable while seating 7! You won't find a better SUV/Crossover on the market with FORD dependability!!"
More Midsize SUVs
The Ford Flex is a staff favorite, but that doesn't mean it's the best choice for everyone. Check out all your midsize SUV options for 2014.