Fisker Karma: Doing the Right Thing Luxuriously
by
KBB.com Editors
|
February 22, 2012 2:19 PM
If your good deeds are rewarded, that reward might come in the form of a Fisker Karma, the environmentally friendly ultra-luxury sedan from the same designer who gave the automotive world the BMW Z8 roadster and the Aston Martin V8 Vantage. Loosely translated from Hindi, karma refers to good works resulting in positive results for those who do them, so Henrik Fisker, the designer of the car that bears his name, might well qualify for such blessings based on the fact that his highly styled luxury machine won't simply turn heads but also could change the luxury car ethos. Under the dramatic sheet metal is a car whose radically different electric-drive, gasoline-generator powertrain will deliver 100-plus-miles-per-gallon fuel efficiency and ultra-low (169 gram/mile) carbon dioxide emissions. One of the taglines for the car - Fisker's company seems to favor several - is "Uncompromised Responsible Luxury." Since these are words that are not often used together, it should be immediately obvious that this upstart California carmaker, founded by a Dane and a German (Bernhard "Barny" Koehler), is marching to a different drumbeat.
Smaller new Prius C delivers 53 mpg highway, and the
price is right
Enough with the background - how does it drive? Fact is, the car's on-road performance is as idiosyncratic as its design and its powertrain. This car feels like no other car we have ever driven, and that is both good and bad. Its electric motors offer giant amounts (959 lb-ft) of torque and do not require gear shifts, which means launch from a stop is utterly smooth and amazingly quiet. At the same time such a launch isn't remarkably quick. A sprint from zero to sixty miles per hour in all-electric "stealth" mode requires 7.3 seconds. That's certainly not slow, but it is not rocket-ship fast either.
The drivetrain is a remarkable combination of existing technologies combined and repackaged into something unique in today's auto industry. The sedan can go up to 50 miles on electric power from its 20-kWh rechargeable lithium-ion battery, which was developed by A123 Systems. After that you can recharge the vehicle via a wall-plug - using 220-volt current a full recharge takes six hours - or you can let the on-board 175-kW generator driven by the 2.0-liter, direct-injection, turbocharged gasoline engine take over. Fisker makes it plain that the gasoline engine never drives the wheels, but with this "range-extender" the Karma's total range before refueling is about 300 miles. One of the most interesting and engaging aspects of the powertrain is that the two propulsion modes are driver-selectable. All-electric "stealth" mode is most efficient in around-town situations where regenerative braking helps keep the battery topped off. In "sport mode" the engine is called into play to keep the battery at a more optimum state of charge, and that is the right choice for prolonged highway cruising.
The interior of the large sedan is dominated by the nanophosphate lithium-ion battery pack which runs down the spine of the car separating the two front and rear bucket seats. With its 124-inch wheelbase the Karma is one of the biggest four-seaters in recent memory. The interior has all the requisite electronics, including navigation and premium sound, while hanging its environmental hat on reclaimed, recycled and reusable materials. Its top-line EcoChic interior uses cloth and textile and premium EcoSuede trim as substitutes for leather, but a more traditional leather interior is also available. The interior wood trim comes from timber reclaimed from California forest fires or raised off the bottom of Michigan lakes.
With a Manufacturer's Suggested Retail Price (MSRP) of $102,000 before federal tax incentives of $7,500, the Fisker Karma faces some formidable competitors including the BMW 750i ActiveHybrid, Mercedes-Benz S400 Hybrid and Porsche Panamera S Hybrid. Those seeking to take a different path will find it in the Karma.

Three More Things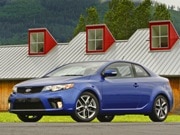 Go cheap, stay cool with our
10 Coolest Cars Under $18,000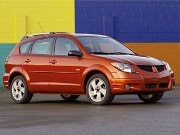 Our
10 Best Used Cars Under $8,000
are 10 of the smartest buys out there