FCA Design Chief Ralph Gilles: Autonomous challenges ahead
by
Matt DeLorenzo
|
December 13, 2016 2:30 PM
The seemingly headlong rush towards self-driving cars seems to be all about technology, but Ralph Gilles, head of design for Fiat Chrysler Automobiles (FCA) sees the role of designers increasing as they look to seamlessly integrate these new systems into vehicles.
"I see it (autonomous technology) as an addition to the industry," Gilles said. While the technology maybe disruptive, in his view human-driven cars will not disappear overnight. "I look on it as an overlay of what we have today. It is going to open up transportation and mobility to people who probably would be shut out. It's a way for them to get around safely without a lot of stress. There's going to be invariably people who say this is how they want to get around, and that's fine."
Cars still need to be designed
Gilles believes that whatever form future automobiles take, whether driven or autonomous, designers will still need to design them. "They're going to be branded, you still have to build them and they still have to be attractive," he said. "When you see a well-designed bullet train, you say that's really cool. So I don't think an autonomous car is any different."
The challenge in creating sleek designs has already begun with existing driver-assist hardware. "We are under pressure with the sensors we already have," Gilles explained. "Right now we are hiding them under fascias and under grilles, behind windshields and mirrors. We are doing a lot of sensor packaging today. Some of this is on existing platforms. In the case of the [new 2017 Chrysler Pacifica] minivan, we knew we were going to have some sensors, we designed to integrate them as beautifully as we could. That's also where the supply base does a great job; there is a lot of forward thinking going on."
Part of that sensor packaging will be easier as the technology improves and the units themselves shrink in size. Gilles says he doesn't "want to see these things pollute the form of the vehicle. But it's much like cell phone technology in the '80s, those things looked like a military walkie talkie."
Also: Kelley Blue Book Best Buy Awards of 2017
Graphics count
In addition to developing sleek forms for both exteriors and interiors, Gilles sees graphics as another expanding area of design expertise. "The next big thing is upon us now," Gilles said. "I talk with other OEMs and we are all growing our infotainment teams, we've quadrupled ours and we are still looking for talent in that space. It is a different skills set. They are not classic car designers, but rather in the tech area they are graphics, gaming and even toy designers."
These designers, according to Gilles, are becoming animators. "There is a lot of information, if you think of all the features on a modern car, the apps," he said. "So when the car is in autonomous mode, there are things we can open up [in terms of entertainment, internet connectivity] that we couldn't do before safely. So it brings more of a challenge. Behind the scenes there is the discussion on computer power, how much processor to put into the car."
All this has fundamentally changed the role in overseeing design. "I'm jealous of designers in the 1940s and '50s," Gilles chuckles. "I go to concours all the time and I leave those shows stimulated but depressed. All they had to do was make it look good. They only thing they had to package was a sealed beam headlamp or something like that was the biggest challenge. Today I am finding myself reading up on technology and having a lot of trips to Palo Alto to learn about things. The fusion of the future is putting together the tech space and the auto space. It is going to happen."
Also: Class of 2017 -- New Cars Ready to Roll
The screen test
The one place where graphics, technology and cabin design all come together is in the main infotainment screen that dominates today's dash layouts. While some makes call attention to the screen itself by mounting it as a separate element on the dash, Gilles' approach is more subtle, integrating it more seamlessly into the cabin environment. "This is a conscious effort," Gilles adds, noting that in the new Alfa Romeo Giulia and Chrysler Pacifica, the screens use a new bonded technology to where you can't tell where the screen ends when it's off. "A lot of times, when the [non-integrated] screen is off, it's like a back plank sitting there," Gilles said. "Some young people may like that look, but we are trying to make the technology not look so blatant. We are going to do our best to integrate whenever we can."
Gilles also believes there is a finite size to the screens that can be successfully integrated into a vehicle's environment. "There's a bit of misconception that size equals tech in screens," he said. "I don't think it will be like TV screens, you're not going to see 25-inch screens. It's not practical, it's not necessary."
Therein is another challenge unique to automobiles, how the screen functions. "What is interesting about a car compared to other forms, you have to layer the technology, because you can only consume so much at a time" he said. "So you can park technology quickly on the screen and then replace it. You have to make the screens work harder rather than making them bigger. After all, you really are supposed to look out the window most of the time when you're driving."
What's a fair price to pay for this vehicle?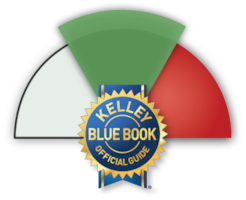 What's a fair price to pay for this vehicle?
We'll show you.
Find this Vehicle Near You
Chrysler
dealers with this vehicle in stock
Chrysler Pacifica
vehicles for sale within 75 miles