ESPN X Games 17 will take RallyCross to the streets of Los Angeles
by
KBB.com Editors
|
May 2, 2011 11:20 AM
Always seeking to add a new twist to its annual X Games action sports competition, ESPN has announced that the event to be held in Los Angeles on July 28-31 will feature not one but two innovative variations on the existing motorsport disciplines. A new Enduro X competition will pit motorcycle riders in a multi-faceted faceoff that combines the best elements of motocross and enduro racing. One of the eight challenging Moto X events, it will be held on a man-made course inside of the Staples Center that will encompass sand, mud, dirt and log sections as well as a number of other features. However, the biggest news for the 17th Annual X Games will be the introduction of its first-ever on-road rally events. Moving from its previous venue inside the Los Angeles Memorial Coliseum to the streets adjacent to the Staples Center/Nokia Center/L.A. LIVE area, these Rally Car Racing and RallyCross competitions promise to bring an entirely new level of intensity, both for the participants and the spectators.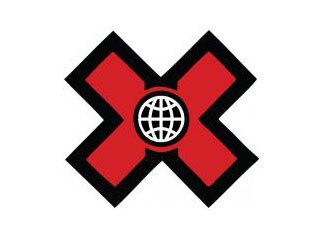 "Having RallyCross at last year's X Games was a huge step for the sport, but racing through city streets is how motorsport began," said three-time X Games rally gold medalist Tanner Foust, who'll be behind the wheel of his race-prepped Ford Fiesta. "Being in the car, ripping through streets, cranking the handbrake through intersections while door-to-door and jumping next to buildings is going to be truly epic! I can't wait!"
As in the past, ESPN, ESPN2 and ABC will provide team coverage of the events, telecasting 25 hours of live X Games 17 competition along with extensive supplemental coverage on ESPN 3D and ESPN3.com. Broadcasts of the events, which are expected to draw over 200 competitors, will be beamed to more than 121 countries around the world.