Chrysler Group will offer first in-car wireless recharging on 2013 models
by
KBB.com Editors
|
April 10, 2012 6:48 AM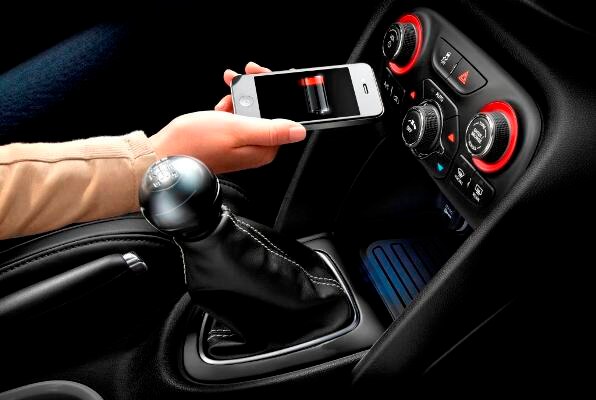 The Chrysler Group is set to introduce the industry's first wireless in-car recharging system on its 2013 model-year vehicles, starting with the all-new 2013 Dodge Dart that goes on sale later this spring.
Offered as an accessory by its Mopar division, the system is designed to work with various iPhone, Blackberry and Android-based devices as well as MP3 players. It consists of a fully integrated "power bin" installed below the center stack that contains a built-in charging grid as well as a dedicated case in which the phone or other device must be placed. Both are included as part of the Mopar kit (part number 82213216) which costs $199.99 plus installation. The wireless charging bin becomes operational any time the vehicle's engine is running.
"At Mopar, we look for every single opportunity to make our customers' lives easier," said Pietro Gorlier, President and CEO of Mopar, Chrysler Group LLC's service, parts and customer-care brand. "Our industry-first in-vehicle wireless charging system is the perfect solution for those connected customers who are always on the go."
Chrysler's exclusivity in offering this convenient way to keep the batteries of personal communication devices topped off is destined to be short-lived, as most other manufacturers also are working on similar systems. General Motors demonstrated its version -- developed in concert with Powermat – on a Chevrolet Volt at the 2011 Consumer Electronics Show. A production variant of that package is slated to roll out on a number of future Buick, Cadillac, Chevrolet and GMC products beginning in mid-2012.