Chrysler 700C Concept - 2012 Detroit Auto Show
by
KBB.com Editors
|
January 10, 2012 8:52 AM
Arguably the most atypical Chrysler model ever to wear the iconic "C" designation, the Chrysler 700C Concept was a surprise reveal at Detroit. Execs admit this slick styling exercise was created more to elicit feedback from attendees about its appearance and features than to serve as a precursor for any real production model. However, it does present a number of interesting design possibilities that could find their way into some future minivan offering.
More from Detroit 2012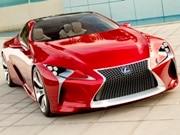 See the future as it looks from the 2012 Detroit Auto Show
More new cars
Offering three-row seating with room for seven, the Chrysler 700C seriously rewrites the conventional people-mover formula from the exotic sweep and contours of its bodywork to its adventurous pillar and greenhouse treatments, this one-off clearly moves several steps beyond any offering from the organization that created the original minivan.
While some of the elements on the 700C Concept seem unlikely additions to a future volume-build alternative, unique touches like its blended two-piece door handle that serves as a bodyside accent and a Chrysler wing badge on the rear that's incorporated on the lower part of the back glass have sufficient real-world appeal to make the cut. Although Chrysler Group boss, Sergio Marchionne is on record as wanting the automaker's future minivans to display a greater sense of style, don't expect to see any of the 700C Concept in the next-generation Town & Country that's due out next year.

2012
Detroit Auto Show
See something new from the big show
Coming cars
10 Cool Cars Under $18k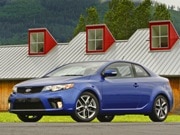 Go cheap, stay cool with our 10 Coolest Cars Under $18,000
Coolest cars
10 Used Cars Under $8k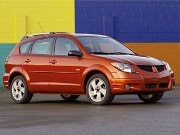 Our 10 Best Used Cars Under $8,000 may be the 10 smartest buys out there
Best used cars