Chevy unveils contest-winning Super Bowl commercial
by
KBB.com Editors
|
January 23, 2012 1:33 PM
Chevrolet has picked the winner of its Route 66 Super Bowl ad contest, and has already begun airing the spot ahead of the game on February 5th.

The winning entry was created by Zach Borst, a 26-year-old aspiring filmmaker from Long Island, New York. Zach's entry beat out 197 other entries, the best of which can be seen on Chevrolet's You Tube channel.

We'll find out in a couple weeks if Zach's ad can score one for the little guy and outshine some of the big productions from the automakers' big agencies.


Related: More 2012 Super Bowl car commercials
2012 Chevrolet Camaro Convertible
High-traffic Areas
Detroit Show Top 10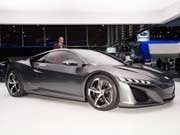 See the biggest debuts from the country's biggest auto show
Detroit Top 10
10 Cool Cars Under $18k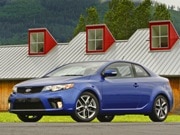 Go cheap, stay cool with our 10 Coolest Cars Under $18,000
Coolest cars
10 Used Cars Under $8k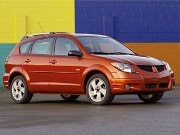 Our 10 Best Used Cars Under $8,000 may be the 10 smartest buys out there
Best used cars