2017 Chevrolet Equinox Buyer's Guide
by
KBB.com Editors
|
November 21, 2016 10:03 AM
Starting Price: $23,995 | Build

Above Average: Generous rear-seat legroom, powerful (optional) V6, impressive standard features

Below Average: Small cargo area, sluggish base engine

Consensus: Quiet and comfortable, with an even newer one around the corner

Bigger than most compact SUVs, but smaller inside.
Although not directly competitive with the category's elite (Honda CR-V and Toyota RAV4), the 2017 Equinox delivers a plus-size platform, composed ride, capable 4-cylinder engine and (rare in the category) available V6. If you don't go crazy on the option sheet, the Equinox is available at price points fully competitive with those CUVs in Honda and Toyota showrooms. The Chevrolet Equinox is now in the seventh year of its product cycle in a rapidly expanding market full of new or aggressively refreshed models, and following last year's styling and interior updates, receives two new appearance packages for 2017.
Driving It
From our full review of the 2017 Equinox: "You'd think that having a more-than-100-horsepower advantage over most of its competitors would give V6-powered Chevy Equinox models a distinct edge when it comes to performance. However, it has to overcome nearly two tons of mass, considerably more than its smaller competition, and it cancels out the V6's advantage to some extent."
Chevrolet Equinox Shoppers Also Look At
Build and Price
Chevy's small-mid SUV starts under $24,000 and tops out near $39,000. Build and price your own 2017 Chevrolet Equinox to unlock its Fair Purchase Price, 5-Year Cost to Own and more.
Personal Taste
For buyers more compelled by the truck side of the crossover equation, the GMC Terrain is essentially a Chevy Equinox with a more rugged look. And like its Equinox kin, the Terrain also receives a new appearance package for 2017.
Consumer Reviews
Enthusiasm for the Equinox leans more toward practical consideration than passionate devotion. Says owner Bob: "I haven't owned an American car since 1987 and this one is pretty good so far. 26 MPG mostly around town. Rides good, looks good and is comfortable. The only issues I have are the electronic power steering and the lack of storage space behind the 2nd row of seats. There is no road feel at all with the power steering which tends to force me to run into the next lane with the slightest movement of my hands. The problem with the storage is that the 2nd row seats do not fold flat." Read more from Equinox owners.
2018 Chevrolet Equinox
First unveiled at the Los Angeles Auto Show, the Chevrolet Equinox will be all new for the 2018 model year. The next-generation Equinox has sleek styling, a tech-savvy, upscale interior and three new efficient engines to choose from. 
More Small and Midsize SUVs
With its larger-than-compact footprint and available V6 engine, the Equinox has one foot in the small SUV segment and another in the midsize SUV category. And wouldn't you know, we offer both a Compact SUV Buyer's Guide and a Midsize SUV Buyer's Guide to help you make sense of it all.
Photo Gallery: Chevrolet Equinox Inside and Out
What's a fair price to pay for this vehicle?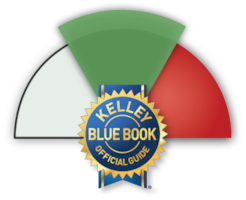 What's a fair price to pay for this vehicle?
We'll show you.
Find this Vehicle Near You
Chevrolet
dealers with this vehicle in stock
Chevrolet Equinox
vehicles for sale within 75 miles