Chevrolet Code 130R and Tru 140S Concepts
by
KBB.com Editors
|
January 9, 2012 9:04 AM
Intent on reaching out to younger buyers with vehicles that will ignite their passion for cars and excitement for its brand, Chevrolet revealed a pair of concept vehicles at the 2012 Detroit Auto Show intended to serve as unique works in progress in its attempt to connect with this extremely important under-30 group. Both the more formal Chevrolet Code 130R and the sleeker Chevrolet Tru 140S were created using input Chevy garnered during a year of discussions with youthful would-be customers across the U.S. According to Frank Saucedo, director of the GM North America Advanced Design studio in Los Angeles where they were developed, that research indicated a strong preference for two key elements: functionality with coupe-like aesthetics. "Both the Code and Tru body styles resonated with this audience."
More from Detroit 2012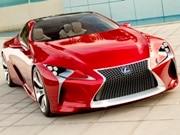 See the future as it looks from the 2012 Detroit Auto Show
More new cars
Despite their dramatic visual differences, these two Chevy concepts share a number of common characteristics starting with turbocharged/direct-injected 1.4-liter EcoTec engines that make about 150 horsepower while delivering 40-mpg economy, four-passenger seating capability and loads of built-in connectivity. Each vehicle also has a target pricepoint in the low-$20K range.
Seeking to leverage its link to the division's performance heritage, the Chevrolet Code 130R Concept is a rear-wheel-drive two-door coupe. Rendered in an all-new red-metallic paint, it sets off its more upright profile with a bold front end treatment and prominently flared fenders that house 245/40 tires wrapped around 20-inch alloy wheels with a matte-gold finish. Classic Chevy "Crossflag" emblems complete the look. Under its appropriately bulged hood, the Chevrolet Code 130R Concept's 1.4-liter EcoTec turbo four has been engineered to work in concert with fuel-saving start/stop technology bolstered by GM's eAssist mild hybrid system whether backed by manual or automatic six-speed transmissions.
Embodying an "affordable exotic" theme, the Chevrolet Tru 140S is a front-drive three-door hatchback based on the current Chevy Cruze platform. Its more evocative and emotional exterior styling -- including a new matte-white paint and chrome-plated 21-inch Chevy performance wheels that mount 245/35 rubber -- is intended to give the car a look that's "confident, exotic, expensive and fast." The Tru 140S is slightly larger overall than the Code 130R, and its 1.4-liter EcoTec engine features GM's starter-based start/stop technology but does not use eAssist.
At the moment, Saucedo notes that the interiors of both of these would-be Chevrolet future cars still exist only in 2D abstract form. "This allows us the flexibility to continue the discussion and encourage more dialogue as we continue to develop these concepts." While details remain TBD, the final design will incorporate extensive connectivity capabilities that will let buyers stay online and in touch using their personal devices in conjunction with MyLink and on-board WiFi.
Following their Detroit debut, the Chevrolet Code 130R and Chevrolet Tru 140S Concepts will spend the rest of the year traveling to auto shows, lifestyle events and college campuses, as well as nurturing a strong social media presence. All of this effort will be aimed at getting more -- and more meaningful -- consumer input from a new generation of potential Chevy buyers. John McFarland, senior manager for Chevrolet Global Marketing, who heads youth research for the brand, summed up this revolutionary approach to vehicle development by noting: "At Chevrolet, we want to build authentic and meaningful relationships with these customers on their terms. We want to hear what they have to say, engage them in our design process, and give them what they want - not what we think they want."
2012 Detroit
Auto Show
See something new from the big show
Coming cars
10 Cool Cars Under $18k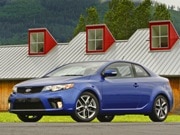 Go cheap, stay cool with our 10 Coolest Cars Under $18,000
Coolest cars
10 Used Cars Under $8k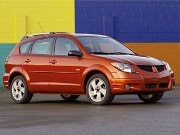 Our 10 Best Used Cars Under $8,000 may be the 10 smartest buys out there
Best used cars